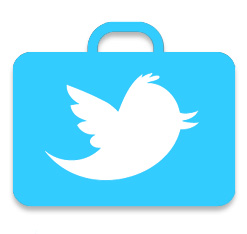 Twitter is an excellent tool for sharing information, promoting your business and engaging with your fans. Whether you're new to Twitter or just need to polish up on your skills, here are some helpful resources for using Twitter for business.
Find Your Twitter Audience
One of the most challenging aspects of Twitter is building fans and followers.
How to Build Your Twitter Tribe
This post from Social Media Examiner explains where to find people on Twitter. It also includes best practices for Twitter content and engagement.
How to Pick Up Followers on Twitter
Guy Kawasaki currently has 354,628 followers on Twitter. These are his tips for building a Twitter audience.
Engage With Your Twitter Audience
Once you have followers, how you engage and interact with them is crucial to ensure they stick around.
7 Everyday Twitter Tasks for Online Editors
Mequoda has some excellent tips for how to manage your time and engage effectively on Twitter.
An Insider's Guide To Social Media Etiquette
Chris Brogan's tips on how to have conversations, promote yourself and encourage people to share your content are worth reading.
Monitor Twitter
Knowing some easy ways to monitor Twitter will save you time and headaches.
New Email Notifications
Twitter now allows users to get email notifications when your followers retweet or favourite one of your tweets. You can also receive email notification when you're sent a reply or you're mentioned in a tweet. You can manage these notifications in Twitter under Settings > Notifications.
How to Build a Free Social Media Monitoring Dashboard
This Social Media Examiner post explains how to track tweets, comments and discussions using Twitter's advanced search feature. The article also explains how to track other platforms such as blogs, news and Wikipedia.

For more information on how to use Twitter for business, check out Copyblogger's Ultimate Guide to Twitter Marketing.