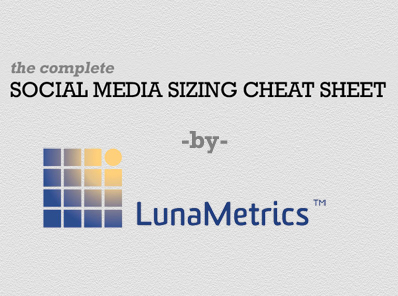 Hooray for Luna Metrics. Their handy cheat sheet for Facebook, Twitter, Google+ and Pinterest shows the ideal sizes for profile pics and other images used in these social networks. Because each site resizes images dynamically based on what you have uploaded, the end image is of better quality when you know the ideal start size. For example ...
Pinterest Image Sizes
The Profile Picture appears as 49 x 49 pixels, but it's actually best when resized from an original image uploaded at 160 x 160 pixels.
Facebook Image Sizes
On the other hand, Facebook Profile Pictures appear at 160 x 160 pixels but the uploaded size must be at least 180 x 180 pixels.
Twitter Image Sizes
Twitter Profile Pictures are more like Pinterest in that the best original size image is 128 x 128 pixels. The file must be less than 700 kb when uploaded, then it's resized to 48 x 48 pixels.
Google+ Image Sizes
The Profile Picture is 250 x 250 pixels but in stream (or in the feed), it appears as 48 x 48 pixels.

Designed by LunaMetrics