Internet Marketing + Digital Business Strategy
Boxcar Marketing provides consulting, campaign planning and in-house training for the publishing industry (book publishers, agencies, start-ups, libraries, booksellers and other education & cultural organizations). Our Services include content development, Google Analytics reporting and social media audits. Find out more About Boxcar Marketing. Talk to us about your project.
---
1 Minute Marketing Tips
Adapted from Copyblogger's PAS and Nancy Duarte's Resonate, I suggest the following PAUSE framework for content marketing. Crucial is an attention-grabbing headline and hyper-focussed audience Problem: State the pain point ...
---
What We're Talking About
Marketers have tended to focus on how to build content on each social media platform as a way to draw traffic to their website. There has been value in that,...
---
Project Highlights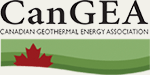 CanGEA—the Canadian Geothermal Energy Association—is a non-profit association encouraging research, exploration and development of high temperature geothermal energy resources in Canada.