Internet Marketing + Digital Business Strategy
Boxcar Marketing provides consulting, campaign planning and in-house training for the publishing industry (book publishers, agencies, start-ups, libraries, booksellers and other education & cultural organizations). Our Services include content development, Google Analytics reporting and social media audits. Find out more About Boxcar Marketing. Talk to us about your project.
---
1 Minute Marketing Tips
Day 1 Introduction to MSc digital marketing. The teaching approach and objectives of this course are based around Action Learning – students learn by doing throughout the duration of the course and...
---
What We're Talking About
Measuring success is dependent on the goal of your marketing campaign. But too often marketers want a single campaign to be multipurpose. It's possible for campaigns to have multiple...
---
Project Highlights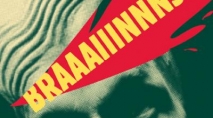 University of Ottawa Press (UOP) is Canada's oldest French language university press and the only bilingual university press in North America. The Press has an ecommerce site and...