Internet Marketing + Digital Business Strategy
Boxcar Marketing provides consulting, campaign planning and in-house training for the publishing industry (book publishers, agencies, start-ups, libraries, booksellers and other education & cultural organizations). Our Services include content development, Google Analytics reporting and social media audits. Find out more About Boxcar Marketing. Talk to us about your project.
---
1 Minute Marketing Tips
Image Alt tag means alternative information source, basically describe this image for users with images disabled or for people or bots that cannot see the image. Image title tag should...
---
What We're Talking About
I was inspired by the feats of all those Olympic athletes in Rio and what lessons can be applied to top-performing marketers. Here are 3 tips that any team, regardless of...
---
Project Highlights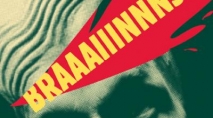 University of Ottawa Press (UOP) is Canada's oldest French language university press and the only bilingual university press in North America. The Press has an ecommerce site and...