Internet Marketing + Digital Business Strategy
Boxcar Marketing provides consulting, campaign planning and in-house training for the publishing industry (book publishers, agencies, start-ups, libraries, booksellers and other education & cultural organizations). Our Services include content development, Google Analytics reporting and social media audits. Find out more About Boxcar Marketing. Talk to us about your project.
---
1 Minute Marketing Tips
Quick walkthrough on upgrading from Google Analytics (classic) to Universal Analytics
---
What We're Talking About
At the recent ACP mid-winter conference in Toronto, I presented to book publishers on the marketing steps they can take to improve their online presence. The slides offer insights on...
---
Project Highlights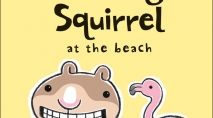 In August 2013, Scaredy Squirrel at the Beach was selected as an iTunes Book of the Week. As the first children's title to be selected, it was difficult to know...