Projects: Internet Marketing Strategy

Online marketing review and strategic planning for OpenBook Toronto
OpenBook: Toronto (OBT) is an online organization funded by the Organization of Book Publishers of Ontario (OBPO) dedicated to the promotion and awareness of Ontario's books, authors and literary community. The OBPO commissioned Boxcar Marketing and Craig Riggs and Kiley Turner of Turner-Riggs to perform an independent business and marketing review of OpenBook.
---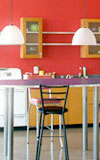 Internet Marketing & Strategic Planning for Businesses
Boxcar Marketing offers full and half-day internet marketing strategy sessions. We typically look at your business' current online activities, offer a review of best practices and help you create a strategic plan for driving traffic, increasing visibility and engaging with your keystakeholders.
---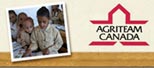 Content Management, Site Architecture & Website Redesign for Agriteam Canada
Based in Calgary, Alberta, Agriteam Canada was established in 1987 by Robert Francis, and has since conducted more than 170 projects worldwide in sectors including health and population; gender equality; education and education reform; agriculture and agribusiness; community development; governance and public sector reform; private sector development; legal and judicial reform; corporate social responsibility; and environment.
In 2008, Agriteam wanted to update their existing website to better communicate the fundamental strengths of their organization, showcase its values as well as its proven record of delivering successful and sustainable project management.
---
Website redesign for BC Book Prizes
The BC Book Prizes, established in 1985, celebrate the achievements of British Columbia writers and publishers. The seven Prizes, plus The Lieutenant Governor's Award for Literary Excellence, are presented annually at the Lieutenant Governor's BC Book Prize Gala in April.
The BC Book Prizes Society needed a website re-design that would feature the vast extent of archived information on previous years' prize winners and finalists. In addition, the Society wanted a website that would allow for greater interaction between finalists and BC communities.
---
Introduce Barbara Hodgson's book Trading in Memories to the online marketplace
Barbara Hodgson is a well-respected book designer, artist and author. Her fan base actively seeks out her titles, but she had a relatively limited online presence. Boxcar Marketing worked with her book publisher, Greystone Books (Douglas & McIntyre Publishing Group), to produce a web site that would promote Barbara Hodgson and her recent travel memoir, Trading in Memories.
---