Blog & Free Advice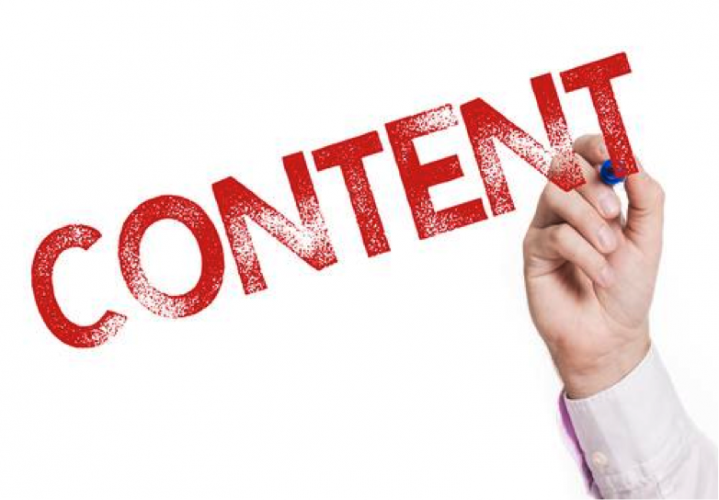 Content marketing is still on the rise, everything from blogs to sharing on social media and more. As with any strategy, perfecting the avenues for success is vital when reaching out to our online audience. According to Forbes magazine, these are the ten ways in which content will continue to evolve in 2015: Visual materials will continue to dominate. Personalization will increase in importance. Mobile-friendly accessibility is an absolute must. More concise narratives will replace white...
---
Universal Analytics (the upgrade to Google Analytics) in a Nutshell. With details on 5 reports for accessing keyword data, enhancing the onsite user experience, tracking conversions and remarketing. Additional resources: Blog post: Upgrade from Google Analytics to Universal Analytics For Publishers Using External Developers: Example Letter for Requesting the Upgrade 1-Minute Marketing Video on how to get and implement the new code for Universal Analytics
---
Instructions for website developers, programmers or IT for upgrading from Google Analytics to Universal Analytics. Dear <insert name>, We at <publisher name> would like to upgrade to Universal Analytics, which offers an improved way to track website visitors. The upgrade from classic Google Analytics to Universal Analytics requires some changes to the Analytics tracking code on our website, <insert URL>. The new version of the Analytics tracking...
---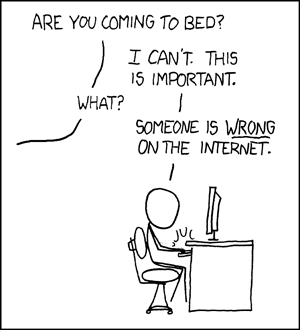 The key to book discoverability is not SEO. Instead of mining keyword data, book publishers should optimize 3 crucial aspects of their book marketing. Find out how social sharing, positioning, and reviews lead not just to discoverability but to revenue. SEO Myths SEO is not keyword stuffing. "So this SEO copywriter walks into a bar, grill, pub, public house, Irish bar..." Fail. SEO is about ranking #1 in search results. Nope. The introduction of localization settings,...
---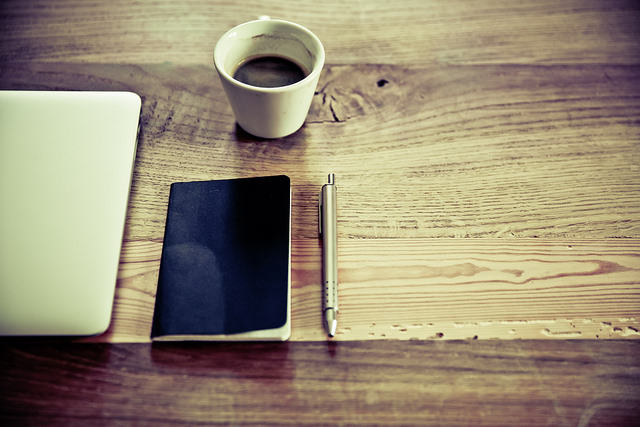 I gave a talk this weekend on Building Your Author Platform, which was part of WORD Vancouver's professional programming for writers. Details and slides are on the Publishing@SFU website but I wanted to sing the praises of a few online magazines and author-support sites. Photo: Markus Spiske / www.temporausch.com / CC-BY 1. JaneFriedman.com Jane Friedman is a professional speaker and publisher based in the US. She launched Scratch, which is a magazine...
---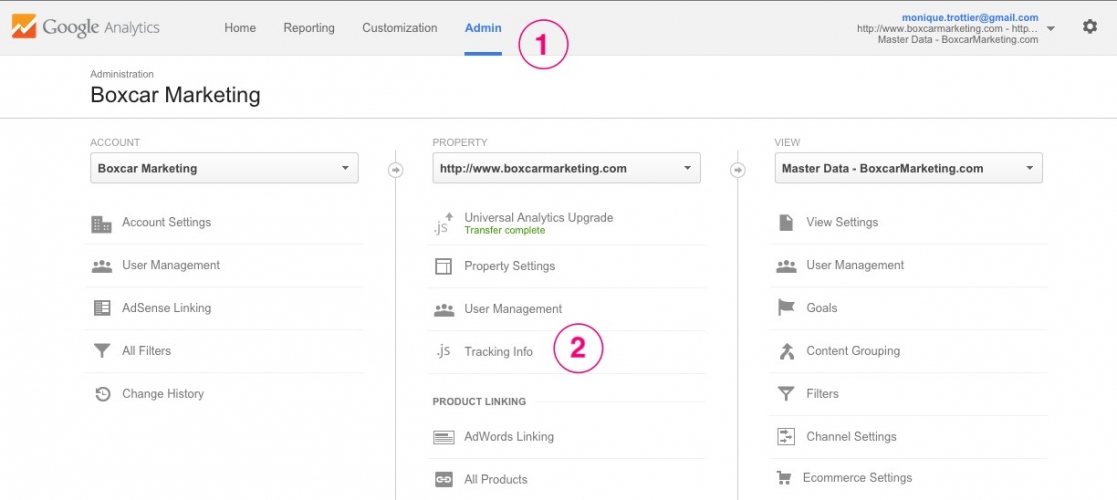 Universal Analytics is out of beta and Google is rolling out the upgrade across accounts. If you want to ensure the switch over is on your schedule then don't wait to be pushed. Here's how to upgrade to Universal Analytics Log into your Google Analytics account Get the new tracking code by clicking Admin in the top menu and selecting Tracking Info from the Property column Replace the existing code on all your...
---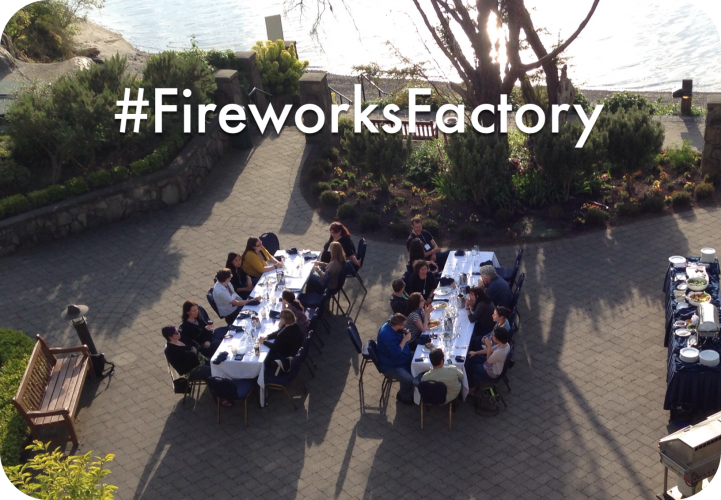 Fireworks Factory is the marketing retreat of the year for Canada's most innovative digital marketers. I spent 3 days on Pender Island with this year's cohort of senior marketers, decision makers, strategists, experts and consultants. Each contributed something meaningful to my professional and personal development so I'd like to share some of the standout quotes from Fireworks Factory. "Suffering is optional." —Ken Lawson, long-time cast member and lead facilitator for Vancouver Theatresports...
---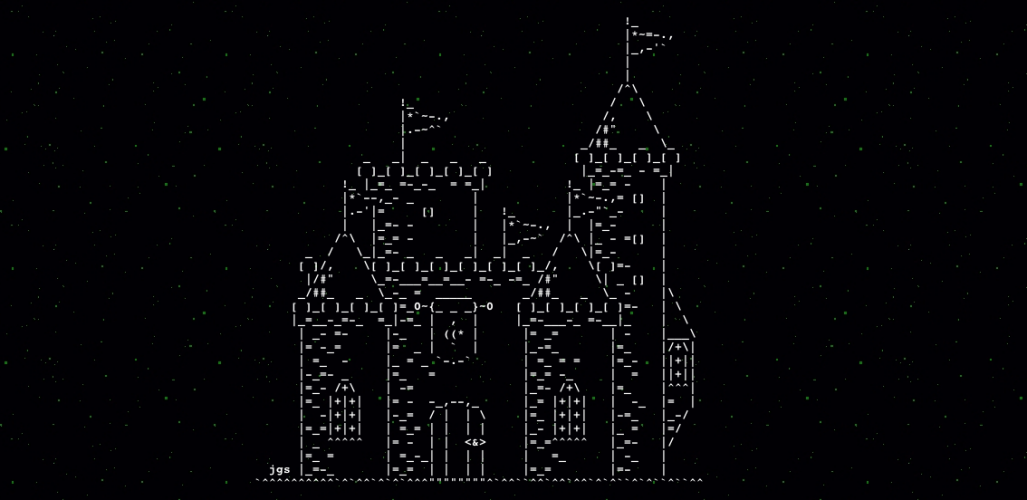 Canada's new Anti-Spam Law, or CASL (pronounced "castle"), comes into force on July 1, 2014. Are you ready? Under the new rules, things that have been ok are not any longer. Download a printable version of this post. Source: JGS, http://www.ascii-art.com 1. What Is CASL? The legislation aims to protect consumers while still allowing businesses and organizations to function and be competitive. But, CASL is broad reaching and the penalties are shockingly stiff. ...
---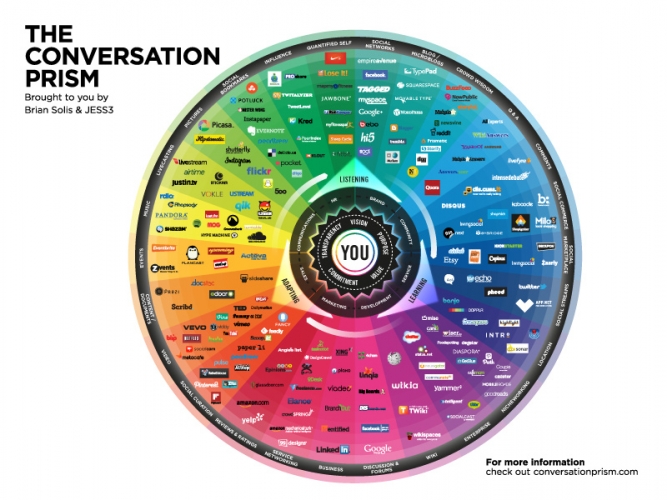 I like discovering new social media tools and The Conversation Prism by Brian Solis and JESS3 is a visual map of the enormous number of social media tools available. But there are a handful of tools that I regularly turn to that are beyond the typical mix of Facebook, YouTube, Twitter and Instagram. Here are the social media tools I use on a regular basis: 1. Buffer is an easy way to post...
---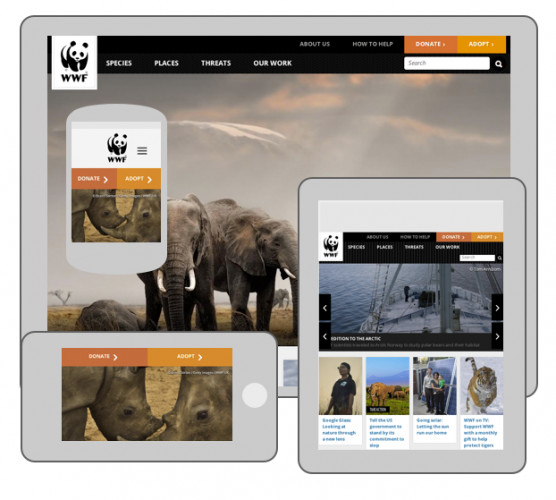 Friday I spoke at "The Digital Nonprofit," the 4th annual NetSquared conference. It was a chance for mid-level marketers, fundraisers, event planners and administrators to bring their executive, senior staff or board members to talk about creating an impact with technology within their charities and nonprofits. Below are some of the highlights from the speakers on communication strategy, executing campaigns and effectively engaging stakeholders. Monique Sherrett of Boxcar Marketing opened the day with &ldquo...
---