Blog & Free Advice
With Facebook, your marketing resources are people, time and money. So how do you make sure you're working as efficiently as possible in order to get the biggest bang for your buck? Here's what I recommend for knowing if your Facebook Marketing is working. Credit © David Coleman 1. Test your timing In Facebook Insights, under the Post Tab is where you'll find a graph that shows you when your fans are online....
---
Hosting or presenting a webinar? I've participated in 100s of webinars over the years and recently presented two webinars with eBOUND Canada, so I thought I'd share 6 tips for producing a successful webinar. 1. Use a good set of headphones, not ear buds or computer speakers because they pick up too much background sound and create an echo. Ear buds can be ok, just attach the mic to your shirt so it doesn'...
---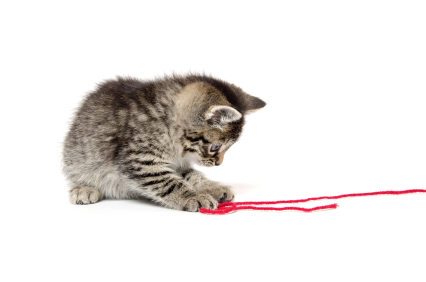 Although many businesses are using Facebook, few have really thought through the reasons and goals of being on Facebook. So let's step back for a second because if we return to the value we expect from Facebook then measuring the success of our content and setting a strategy become all the more clear. We're no longer just chasing a piece of string. Why Is Your Business on Facebook? Want to build a fan...
---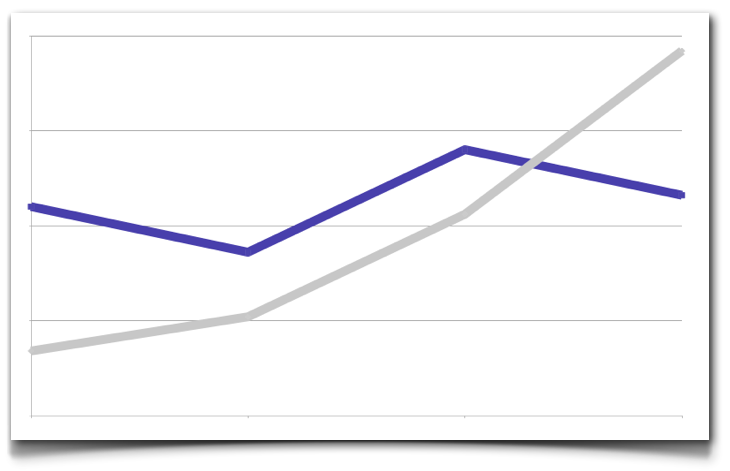 Marketers don't need better stats, they need better questions. I had a client once who tentatively asked if I could remain on the conference call after the others had left because she had a few questions. The first was about why the line on a recent reporting grid was going down instead of up. Tweet: There are no stupid questions, only stupid stats that lead to simple questions. http://ctt.ec/Farni+ The graph...
---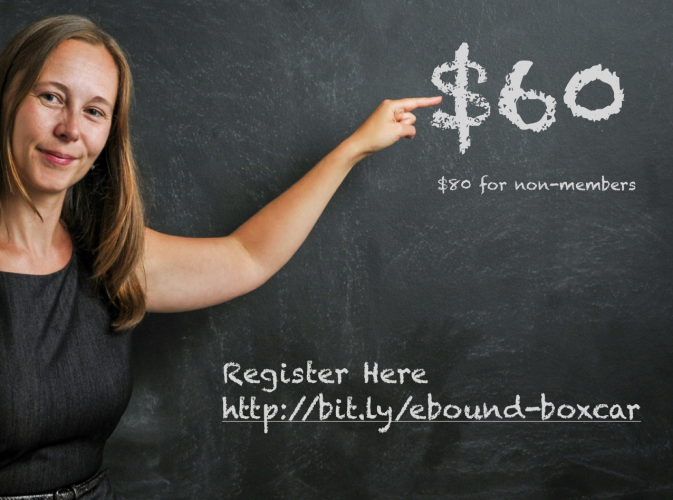 Join me Feb 4 and 6th for my eBOUND Canada digital marketing webinar series. On February 4th in Master Facebook Marketing we'll cover: The #1 component most Pages get wrong (if you're missing this step then the you're really missing out on making Facebook an effective marketing tool) How to make advertising on Facebook worth the time and money (learn why that Boost button is the "please take my money" button and best...
---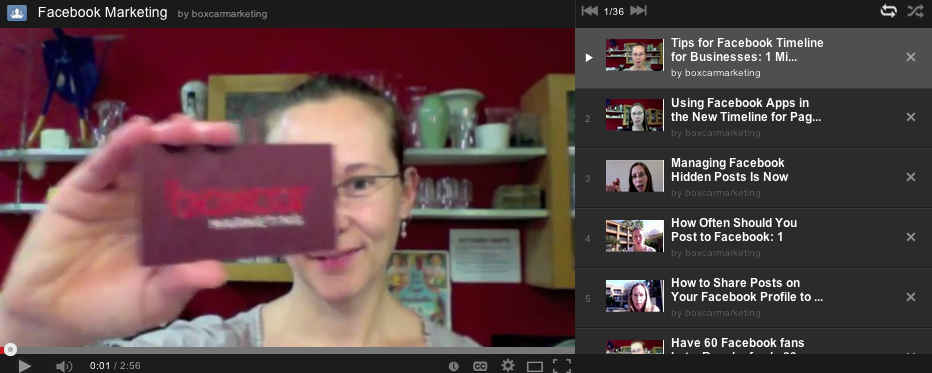 Want a more personalized look at how to Master Facebook Marketing? Join me Feb 4 for this eBOUND Canada webinar. It's a great deal if you sign up for both Master Facebook Marketing and Social Media Metrics In Depth. $60 for eBOUND members and $80 for non-members. 1. Customizing Facebook Ad Reports TIMELY INFO 2. Changes coming to Facebook ads on April 9: No more sponsored stories and a list of changes to targeting 3. Why Facebook Pages Are Seeing Lower...
---
Twice a year I like to do a little business review in order to see if I'm on track to reach my business goals. A few people have asked me what I include in that document so below is the Business Review template I created. Need the short answer? Here's my 1-Minute Marketing Tip on this topic: Also, you can join me Feb 6 for my eBound webinar Social Media Metrics In...
---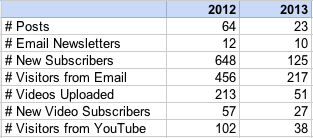 The Queen's Christmas Day message to the Commonwealth was to take time for quiet moments of reflection. Well, not a problem. My traditional business reviews are at the end of June and the end of December so here's my look back at lessons learned in 2013. This year was a "down" year in that I was covering a sabbatical for a professor at Simon Fraser University until September and then picking up my original...
---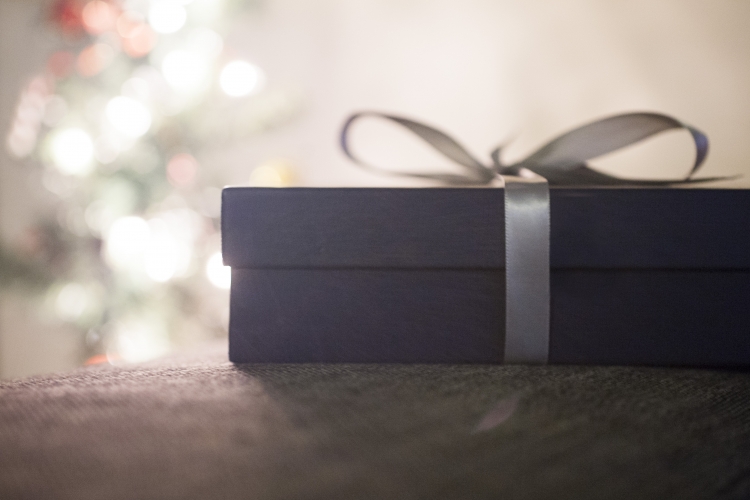 What do we really want for the holidays? These 5 things sum it up for me. What's on your list? Time off The restorative value of play should not be minimized. Play, or "time off", makes the working hours more productive. http://www.economist.com/blogs/freeexchange/2013/09/working-hours Cookies but not the calories I cannot help you with the calories but I can help you with the cookies. This is my all-time favourite shortbread recipe. ...
---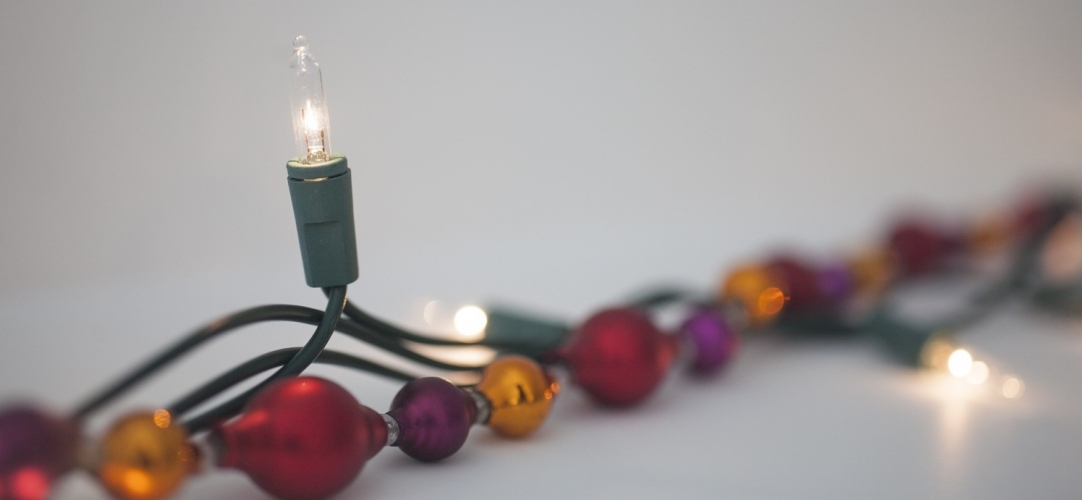 Don't miss out! The 2013 holiday shopping season has 6 fewer days between Thanksgiving and Christmas than in 2012. That smaller window of opportunity means you need to act early. What Do the Stats Tell Us? National Retail Federation reports that 20 to 40 percent of yearly sales for small and mid-sized retailers take place within the last two months of the year. A Twitter-commissioned survey of 2,000 U.S. holiday shoppers showed that 64% of respondents said they have bought...
---