Blog & Free Advice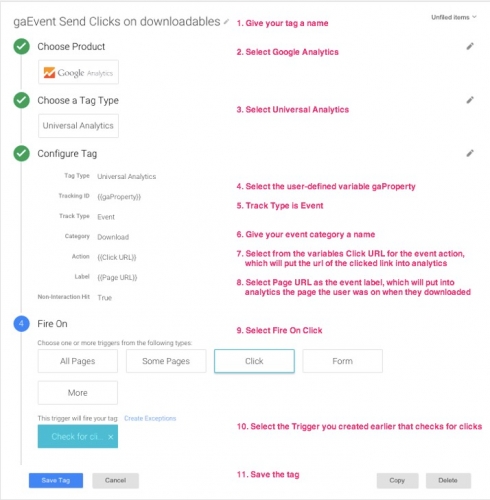 Learn how to track file downloads using Google Tag Manager v2 and Universal Analytics. Both Google Analytics and Google Tag Manager have received facelifts over the last couple of years. The changes are good, but as a non-programmer some of the setup for Google Tag Manager v2 might be a little foreign. Here's how I recommend getting started with tag manager. I'm going to assume you are using Universal Analytics and that you...
---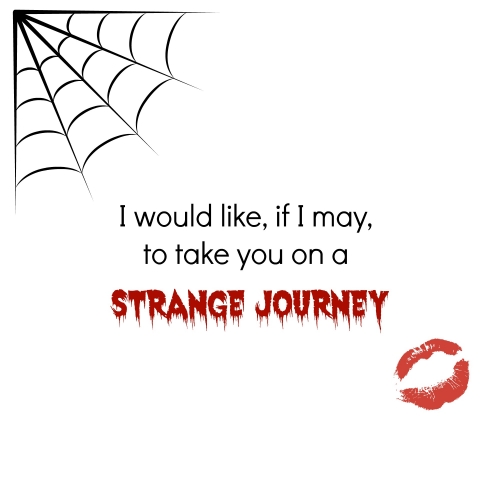 Can you believe it? The Rocky Horror Picture Show celebrated 40 on September 26. When the film's early cult following started interacting with the screen, these talkback lines became a ritualized script for audience participation. And the show became an experience. Participation was easy to measure. It was visible. Toilet paper was thrown. But in the digital world, if you want your audience doing the Time Warp then your content strategy must be more than...
---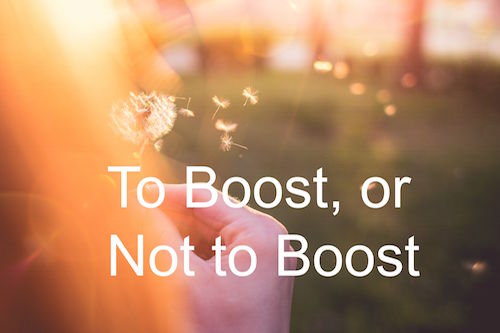 Facebook is dead. Long live Facebook. On any given day you can find articles promoting Facebook ads and others dismissing the entire social media platform. So what is a publisher to do? I say Promote, don't Boost. Wait, what? What is the difference? Should you ever Boost? When to Boost a Facebook Post (clicking the blue button): Boost a post to FANS ONLY as a way to ensure that people who have...
---
School is back in session! It's time to test your Google Analytics IQ. Can you pass this back-to-school test? Sharpen your skills. See if you know how to access these Google Analytics insights related to website performance. 1. How many people visit your website per month? Google Analytics > Reporting > Audience > Overview Look for the "Users" number to see how many people visited your website in any given time period. The...
---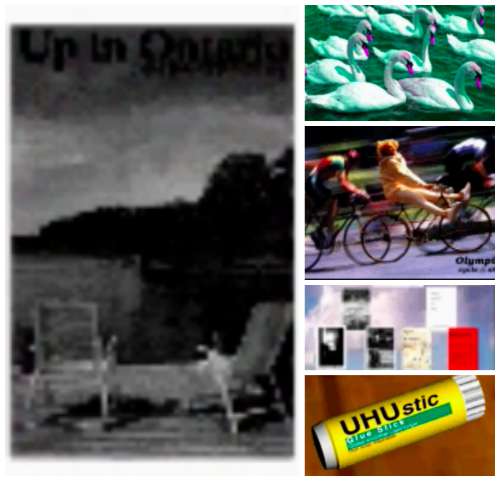 Throwback Thursday is a trend on social media sites such as Instagram, Twitter and Facebook where users post older photographs or things (often from their childhood) with the hashtag #ThrowbackThursday or #TBT. This week I found the perfect thing for #ThrowbackThursday, it's the digital component of the portfolio that I submitted for my Master of Publishing application in 1998. It's embarrassing in lots of ways but, having recently been on the admissions committee for...
---
Google's URL Builder helps you add attribution parameters to URLs used in campaigns. You can generate campaign links using the URL Builder form at the bottom of this Google dev page and then in Google Analytics > Acquisitions > Campaigns you will see visits to that page that are specifically from your marketing efforts related to the campaign. Photo: US National Archives Here's How It Works Instead of using this link...
---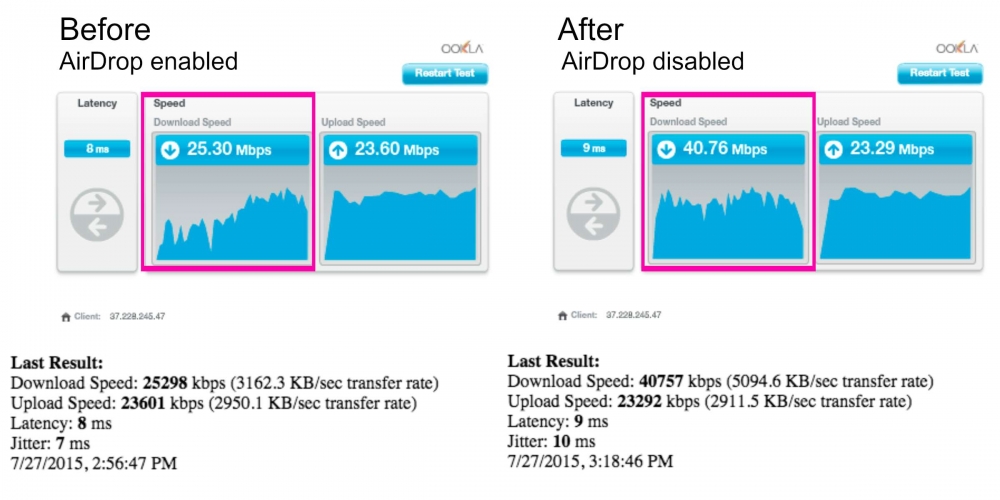 Frustrated by slow WiFi? It may be AirDrop on your Mac. There's an app you can download as a partial fix, or if you're on a Mac older than mid-2012, you can disable AirDrop. Quick fix details below and longer, background info after that. Here's my before and after speedtest. Try it yourself. Option 1: Download WiFriedX Mario Ciabarra is co-founder and CEO of Quantum Metric, and the creator of...
---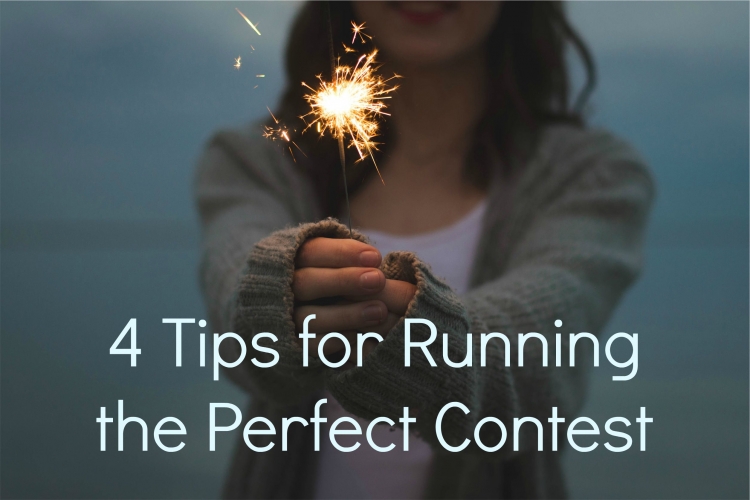 The purpose of running a contest is to reward existing fans for loyalty and to generate interest (and follows) from new fans. Here are some tips on how publishers can involve fans, get entries and generate buzz. 1. Let your existing fans pick the prize Involving fans in the decision-making process creates a sense of buy-in, contribution and commitment to the contest. They've had a say in it and are more likely to share...
---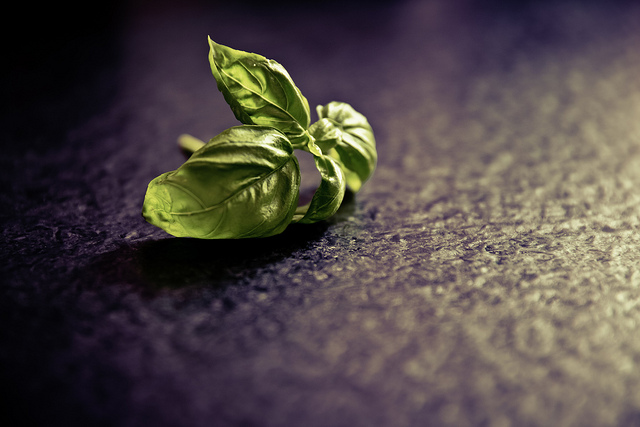 It's been a busy Spring and Summer in the world of online marketing. Here is what's new with tools like Facebook, Twitter and Instagram. CC-License: CC BY Photo: Markus Spiske / raumrot.com Google's Mobile-Friendly Update The upcoming Panda update is a hot topic for SEOs but many publishers are still assessing whether the April 2015 mobile-friendly update is affecting their visibility in search results. https://moz.com/google-algorithm-change The answer is...
---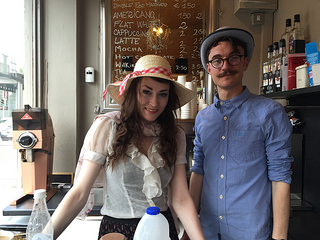 The publishing industry in Ireland is like Canada's in many ways. There are multinationals, small presses, a dominant market just beyond the border, and Amazon. Like Vancouver, Dublin is a hotbed for technology companies. Google, Amazon, Kobo and Hubspot all have offices here. But unlike Vancouver, there are still independent booksellers throughout the city. My Irish contacts feel that they are 5 years behind North America in terms of cultural shifts and technology but, from...
---