Blog & Free Advice: Events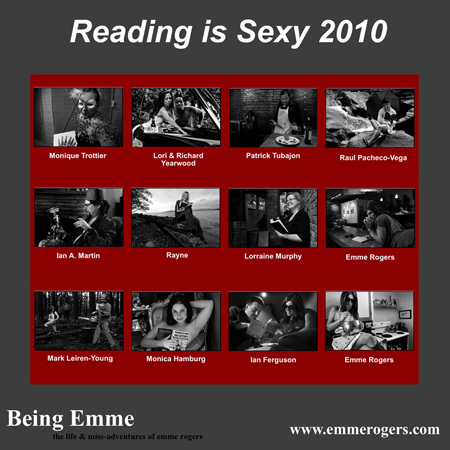 What better way to show the world that reading is sexy than through a pin-up calendar that raises funds to support dyslexia? The Reading Is Sexy Calendar, featuring some of Vancouver's finest (and sexiest!) readers, is being launched this week. The calendar aims to promote literacy and to raise funds to help kids (and adults) with dyslexia become literate. The idea for a "Reading Is Sexy" calendar was sparked back in...
---
What does it take to lead a global brand? This year's International Business Conference (IBC) is focused on marketing and branding strategies that will help us answer this question. IBC is the longest running full day conference organized by the Sauder School of Business at UBC. This year's speakers come from companies such as HSBC, MacLaren McCann, Microsoft, Pepsi Co., Best Buy, UNICEF, Labatt and the Canadian Tourism Commission. Details November 1...
---
Need something to do this week? Internet Marketing Conference (IMC) Vancouver is in town and, although the training day (Sept 16) is sold out, the conference and workshop days (Sept 17 -18) still have room left. IMC Vancouver will cover everything you need to know to successfully do business online, including analytics, strategy, content, SEM, SEO, email marketing, social media, on-site behavioral targeting, and multivariate testing. It's a great event for both new and seasoned...
---
Internet Marketing Conference (IMC) Vancouver will be in town September 16 - 18. This year's event includes keynotes from Google, Facebook and LinkedIn. Location Four Seasons Hotel 791 West Georgia Street Vancouver, BC September 16 - 18, 2009 Cost A full access ticket for all 3 days costs $1,095.00. You can also buy tickets for individual days. Why Should You Go? There will be 50+ speakers from the web's top companies, including Yahoo, Google, Facebook, Linkedin, Bell Canada, Overstock,...
---

As I mentioned last week, Search Engine Strategies is taking place in San Jose August 10 to 14. I'm envious of those who get to go so this is my pitch for what sessions you should attend so that I can follow the tweets and blog posts. August 12 - Wednesday, Day 2 9:00am-10:15am Geek Speak Track: Duplicate Content & Multiple Site Issues I love to speak geek. And I'd love to better understand...
---
Search Engine Strategies is the event for search marketing and optimization. It's one of my favourite conferences and I'm disappointed that my schedule doesn't allow me to attend this year. But if you are going, I'd love to have notes or feedback on the conference. And if you've never gone before and are going to San Jose, here's what I would do. August 10...
---
Do you have a strategy in place to increase your website's search ranking? Need help? SES San Jose is a search engine strategies training and conference series that will teach you how to optimize and market your site within search engines. Who Should Go? Marketing Managers Creative Directors E-Commerce Managers Brand Managers Business Analytics Directors Media Buyers Media Planners SEO Specialists/Consultants PPC Analysts Webmasters Web Developers and Designers IT Project Managers What...
---
THE search engine marketing and optimization event of the year is here. SES San Jose is a 4-day training and conference series that covers PPC management, keyword research, SEO, social media, link building, duplicate content, multiple site issues, video optimization and usability. This year, the keynote speakers are Clay Shirky, author of Here Comes Everybody and Nicholas Fox, Business Product Management Director for Google AdWords. Location McEnery Convention Ctr 150 West San Carlos St. San Jose,...
---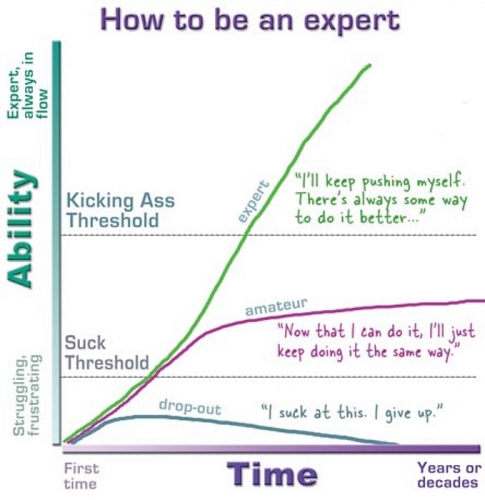 Change Your World in 50 Minutes: Making Breakthroughs Happen Monday, March 16th at 03:30 PM PRESENTERS * Kathy Sierra - CreatingPassionateUsers DESCRIPTION Gain real-world ideas for markedly improved productivity from an industry expert and passionate speaker who always inspires SXSW audiences. MONIQUE'S NOTES There's you. There's your goal. Between in the brick wall. Incremental vs. Breakthrough Today is about when incremental stuff doesn't work. You need to do something drastic. ...
---
Saturday, March 14th at 01:00 PM PRESENTERS * Christina Wodtke - Boxes and Arrows DESCRIPTION Information Architecture: Blueprints for the Web, Second Edition introduces the core concepts of information architecture: organizing web site content so that it can be found, designing website interaction so that it's pleasant to use, and creating an interface that is easy to understand. This book helps designers, project managers, programmers, and other information architecture practitioners avoid costly mistakes by...
---