Blog & Free Advice
The social bookmarking site Del.icio.us has refreshed it's look and domain name. Check out http://delicious.com/ Or watch this short Flickr Video on Delicious 2.0: http://www.flickr.com/photos/deliciousblog/2718285703/ Delicious, if you're listening. I like it. Nice look.
---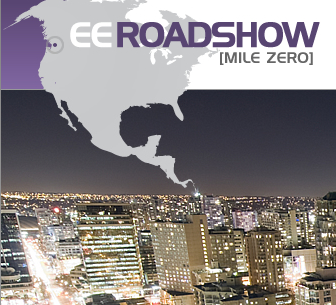 ExpressionEngine is one of the tools that we at Boxcar love to use to create websites. We're advocates for sure, which is why we've decided to join with Hop Studios and Venn Communications to bring you the EE Roadshow: an ExpressionEngine training event. If you've ever wondered how to make ExpressionEngine work better for you in your job, this is the event for you. If you've ever...
---
or What to Write When You Are Wiped I must say that July has been a hectic month. I have been in 4 different cities. A new place each week. My favourite was Portus 2008 in Dallas where I spoke about the phenomenon of podcasting and participatory culture within the Harry Potter fandom. (Do you know about Wizard Rock? Rock music based on books ... that is another post. But if you want to divert your attention, you...
---
Online press releases can be an effective way of reaching journalists, bloggers and industry-related media sites. With online distribution your press release may also end up on popular news aggregator sites like Google News and Yahoo News. Still unclear about why you want to write an online press release? 1. To Drive Traffic to Your Site A well-optimized press release can show up in organic search results as well as news results. And some services also...
---
My guest post is live on TechVibes: "Is Pottermania Dead?" July 10-13, 2008, I was invited to Portus 2008: A Harry Potter Symposium for academics, educators, students and fans. Dr. Henry Jenkins of MIT and I gave the two luncheon keynotes. From TechVibes: When it comes to Harry Potter, the big question among the media is whether Pottermania is dead. Among booksellers and publishers, the question is who will be the next JK Rowling?...
---
On April 3, 2006 I wrote a longish post about a crazy idea I had: buying futures of gasoline. The game of finding lower-priced gas is just a diversion from the pain of having to buy it in the first place. Maybe we kid ourselves that we make out ahead of the game. Maybe we do make out ahead by playing the game. I don't think that matters, I haven't seen a lot...
---
We did a fun interview with Nicole Tomlinson for a story about Dancing Matt's internet video phenomena for the Vancouver Sun. Nicole did a really nice job of summarizing our chats and emails and the Dancing Matt phenomena. And just in case you're not one of the 15-million+ people who've watched one of Matt's dancing videos, please let the one below load and enjoy 4 minutes of delight.
---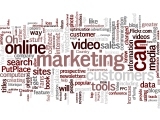 This is a wordle of the Boxcar Markting blog. The words that describe the content here.
---
My bookkeeper pointed out the other day that the backup on her computer hasn't been working for the past couple of months. Eek gads! What that means is that all the information she is entering for my bookkeeping purposes could disappear. By "her" computer, she means my computer, which I've set up for her to use. Documents, photos, music, videos ... there's all sort of valuable stuff on...
---