Blog & Free Advice
Are you using these 5 online tools to expand your sales and marketing opportunities? 1. Email newsletters Like direct mail, this is one way of delivering a marketing message to a prospective customer. The greater your ability to tailor and personalize these messages, in combination with gaining permission (rather than spamming), the greater your positive response rate will be. 2. Webinars Online demos or training sessions can be an effective way to explain an offering, present a topic...
---
YouTube Insight provides basic information on which of your videos is most viewed, demographic and geographic information. You can view Insight from your Account Settings. What it doesn't provide is data on how many people are embedding your video and where they are embedding it. TubeMogul is a free service that provides "a single point for deploying uploads to the top video sharing sites, and powerful analytics on who, what, and how...
---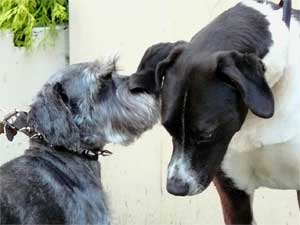 On June 13, 2008, BookExpo Canada ran a conference called "Another Country: Creative Borders, Globalism and the Age of Collaboration". This day-long conference was devoted to discussing ideas from other places, including using the internet as a place or a method to get beyond place. In Monique Trottier's presentation "Websites: Investment or Expense?" attendees learned * Advanced strategies and tactics to make your web investment pay off. * Ways to evaluate website performance,...
---
By the time you're done reading this post, you'll know more about email marketing, sending mass emails, the CAN-SPAM Act and the rules and regulations of sending commercial email. Let me explain ... On my blog post Email Marketing Tips on Lab with Leo Gavin Doolan has posted an interesting comment that requires a follow-up blog post rather than just a comment. Gavin asks specifically about: Spam Filters (What they are...
---