Blog & Free Advice
Welcome to the September Underwire Newsletter. Contest Winners: Beyond Buzz Congratulations to the winners of our contest draw for a copy of Beyond Buzz: The Next Generation of Word-of-Mouth Marketing by Lois Kelly. Alphabetically, our 5 winners are (note: this is a partial list): Kara Harun Kate Trgovac of www.mynameiskate.ca Jennifer Wiederick of www.worldwidewatercooler.com For those of you who missed what Beyond Buzz is all about, it is a book on how...
---

This month one of our Underwire subscribers asked a great question about copyright and whether the rules for online publishing are different than those of print publishing. * What are the copyright laws in relation to the practice of posting other people's full articles on your website? * Do you need author and publisher permission? * How are the rules for online publishing and print publishing different? It is a complex question, and I'm not an...
---
A Huge Thank You Many thanks to everyone who attended my sessions on Online Marketing last week in Toronto and Banff. Thank you also to Jack Illingworth at the Canadian Publishers Association and Katherine Shute at the Book Publishers Association of Alberta for organizing the sessions. Hire Monique If you are interested in online marketing services, please feel free to get in touch with me. See the Work Industries contact page. If you are interested...
---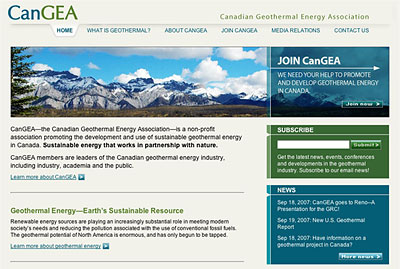 Congratulations to CanGEA, the Canadian Geothermal Energy Association, who have just launched their new website. See the new site at www.geothermal.ca CanGEA—the Canadian Geothermal Energy Association—is a non-profit association promoting the development and use of sustainable geothermal energy in Canada. Sustainable energy that works in partnership with nature. CanGEA members are leaders of the Canadian geothermal energy industry ... CanGEA joined the Work Industries' client list in August, and we worked with...
---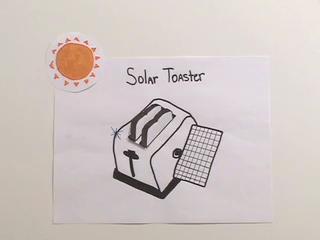 PRWeb.com is one of the best press release services I've found on the web. Why is it great? For a small donation, $100 USD, or a large donation, $$$, you can get your press release distributed online in a number of industry categories and on Google News and Yahoo News. Why is this great? Because it boosts your website traffic, brings you qualified leads, and allows people to easily put your press release on their...
---
GrokDotCom is lobbying for website copywriters to stop being More-ons. "More-on" refers to hyperlinks that we write for our site, things like "Read more ..." or "Click here". Grok's Example: Which is more persuasive? A. Steve found an investment secret that changed his life. Read More B. Steve found an investment secret that changed his life. See how Steve doubled his income in one year. I admit that B sounds more persuasive, but I also...
---