Blog & Free Advice

One Degree is one of those sites that I check regularly. It is Internet Marketing Insiders writing about Internet Marketing, and it's an incredible resource. Until recently the site was owned by Ken Schafer, VP Product Management and Marketing at Tucows. But the announcement yesterday was that Kate Trgovac has taken the reins. Way to go Kate. Kate and I met at Vancouver's first CaseCamp and she is a very...
---
I'm often in the position of being an advocate of online communities. I think that when they're well conceived and executed they work incredibly well to connect people across roles and organizational constraints. But it can be a hard slog to prove it. (Not that I really believe in proving things with numbers. I believe marketing is practice of faith, not reason. Yet I have to be able to discuss numbers with some...
---
Were you wondering what happened to the May Underwire Newsletter? Me too. Here it is. Tech 101: Top Tech Tools for Business Tech tools can be time savers and time trackers, unfortunately a tool has not been built to create more time in the day. No matter, there are some great tools available for freelancers, contractors and in-house staff. I recently spoke at the Editors' Association of Canada—BC Branch monthly meeting. Here are...
---
What do you do if you suspect that you have duplicate entries in your Excel spreadsheet? Just find them. But use a formula. 1. You need to have at least one column that holds a piece of standard data, like an email address, ID number, phone number. Something that is identical against which you can compare. 2. Sort the grid by the column with standard data. For this example, the data is in column A. 3. Create an...
---
Several days ago I posted about the search for the top tech tools for small businesses and freelancers. I was preparing for a presentation on Top Tech Tools for the Editors' Association of Canada—BC Branch monthly meeting. Darren Barefoot pointed me to an amazing and thorough list of the top 100 tech tools. Here is the big-ass list, as Darren called it. My presentation was only an hour so I stuck to the...
---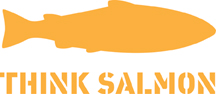 A client who we've been working with extensively lately is Think Salmon. What is Think Salmon? Think Salmon is a way of life. It's how we think, learn and act. It's how we protect and conserve the rivers and places where salmon and humans live. Think about salmon. Share your salmon story with others. Learn about salmon. Ask questions. Act by sharing. Share a story. Share some time. Participate. ...
---
Here at Work Industries we use a lot of web-based tools to help run our business. I'm interested in what tools you love to use for your business. What tools do you recommend? Post them in the comments and perhaps some of your favourite tools will make their way into my presentation on Wednesday at the Editors' Association of Canada—BC Branch Meeting. Wednesday, May 16, 7:30 pm Welch Room, 4th Floor, YWCA...
---
Tech writer Tom Johnson does a nice job of outlining some good practices for creating a usable blog in his article Twenty usability tips for your blog. Much of the advice Tom mentions now comes ready-baked into many blogging platforms, either by default or as a configuration option. I really like the article because it reinforces how important the details of implementation are to the success of a web project. Having a blog is great...
---