Blog & Free Advice
I have officially been on the job since January but have yet to post on the Work Industries blog. The pot is boiling over, now is the time. One of my jobs at Work Industries is to help non-techie clients understand technology. That role extends beyond Work Industries' clients to include non-techies who I meet during various speaking gigs, fellow bloggers, friends and family. Over the last week I have been setting up a...
---
One of the ongoing conversations I often have with clients, friends and colleagues surrounds the current volatile media climate. We're swimming in more and more mediated information, communications and creative work than ever before, yet the overall landscape is shifting under our feet. Everything seems to be in flux. The Internet is touted to kill all other media, yet this has never happened before with new media and hasn't happen now....
---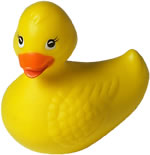 Hop Studios, an excellent website design and development shop here in Vancouver that we frequently partner with on projects, is auditioning new ducks for its mascot. If you have a rubber duck with a nice face and great body that looks great on camera, let me know and we'll arrange to bring it in for a photo shoot. So, do you know a hot duck with style for miles? Do tell Travis.
---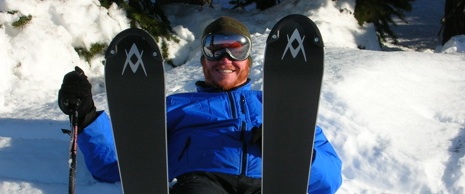 For a seasonal break, the whole Work Industries crew will be hitting the slopes of Big White over the next four days. Contact information will still be valid, though cell carriage (that is, us carry our cell phones) may be spotty. We look forward to picking up projects when we return to the offices on Monday, Feb. 5th. Have a great weekend.
---