Blog & Free Advice

On and off for the last few weeks I've been thinking about two big German words that I used to know for a short time in university, forgot, then recently rediscovered: Gemeinschaft and Gesellschaft. Longer definitions than this are advised if you want to be able to use the terms in cocktail conversation, but here's what they mean to me right now and why they've been on my mind. ...
---
Interpret this as you will: blind nepotism or an authetic endorsement. Northern Voice is on for 2007 and I'm excited about it. A bunch of good folks I know are organizing and I want to support them. I attended Northern Voice 2006 and Northern Voice 2005 and both events were easily the best value I've experienced for my conference-going dollar. If I'm available to go to the UBC Forestry Science Centre (photos)...
---

Just a quick note to thank the folks at Social Tech Brewing for last night's gathering where I presented our experience developing and launching Think Salmon. To the organizers, thanks for letting me present and running a fun event. To the attendees, thanks for letting me present and contributing some great questions to the discussion. If anyone's interested in seeing the photos from the salmon story I told, Darren has the...
---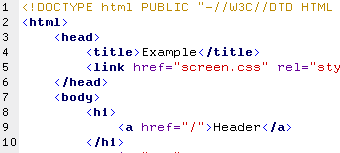 To some of you, the following post will be classified as Dead Simple. To others, I hope it can be classified as Very Helpful. One of the things we often do for clients is teach them how to write for the web. Beyond the style and tone that's suitable for the web, we often help them with simple HTML for formatting their text. This isn't HTML that will let you design...
---
Late last week I received a phone call from Mark at Aquent's Vancouver office. He was very pleasant on the phone and told me a story about how my post on Aquent (Aquent whiffs on making connections) had travelled through the email inboxes of a number of folks at Aquent that resulted in him calling me. It sounded to me like I'd touched on a bit of a sensitive nerve. It...
---
Every now and then I get asked to subscribe to the Globe and Mail. And I'm interested in subscribing, but, well, it's like this. I like the Globe and Mail. I read it almost every Saturday. I walk down to the corner store or make a trip to shop somewhere to pick it up. I like the paper. The columnists are excellent and I use it as a once-a-week synopsis of...
---