Blog & Free Advice
Over the past few days I've come across the following thematic convergence of companies thinking about their impact on the environment. Over at the FreshBooks blog Mike McDerment has announced their green office initiative: "ways that small professional services companies (i.e. web designers and consultants, many of which are home-based) can operate their offices in environmentally friendly ways." Fortune Magazine reports that Wal-Mart is going green(!) From the Patagonia website...
---
Recently I discovered a great article from the de facto usability guru, Jakob Neilsen, entitled Traffic Log Patterns. The article consists of two parts, the first being traffic distribution on a website, the second being traffic distribution as related to search engine queries. In this post I'll tackle some commentary on the first of those parts, traffic distribution on a website. In Traffic Log Patterns Neilsen reveals the distribution of traffic on his...
---
I'll be travelling for the next few weeks and, as a consequence, communication to and fro may be intermittent. If you need to reach me, the best way is by phone at 604-788-1502. I'm uncertain if I'll have an Internet connection at our place on Lake of the Woods, so emails may take 4 or 5 days to find me. Travel dates: I'm leaving this Friday, July 28, and...
---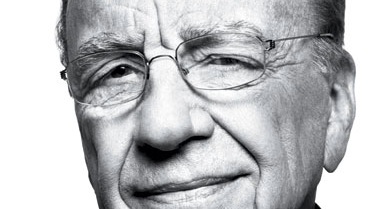 Wired magazine recently published a longish article profiling Rupert Murdoch, News Corp. and MySpace. The article provides some great background for anyone interested in the changing face of social behaviour on the web and the hunches that drove News Corp.'s acquisition of MySpace. I'd recommend it to anyone looking to understand the influential thinking behind the rising social participatory media on the web and their effect on traditional broadcast media. Once...
---
As I mentioned before, I'm part of a motley crew organizing BarCamp Vancouver. (Here's a quick overview of BarCamp Vancouver that I posted last week, with a bonus video from some key conspiritors in San Francisco.) Over the weekend, with a minimum of hand wringing and forethough, we threw open the doors to register for BarCamp Vancouver. So if you're interested, get on it. We're limiting the...
---
More from the TED blog, a video of NYTimes tech columnist David Pogue on the inanity of software complexity that does a good job of ridiculing some of the accepted practices of software. Highlights include an impression of Steve Jobs singing 'Don't Cry for me Cupertino' at the 17 minute mark, and a demonstration of voice-recognition software with macros for spoken shortcuts to frequent responses (think about that one for second -...
---
I just finished watching a 20-minute video of Ken Robinson's presentation on the nature of creativity in our education systems from the TED (technology, entertainment, design) conference, and it's a great clip. Robinson is funny and engaging and almost without knowing it you find yourself agreeing with him. Grad a drink or snack and let it play. Some highlights, paraphrased: More people will graduate in the next 50 years from universities than...
---
Rob Cottingham writes to remind me of a great event coming up next week here in Vancouver: Social Tech Brewing. I attended the last Social Tech Brewing at The Whip back in May and met some great folks. I also ran into some folks I hadn't seen for awhile and renewed relationships. Last week I recommended to my clients at the Pacific Salmon Foundation that they attend, so now I'm making...
---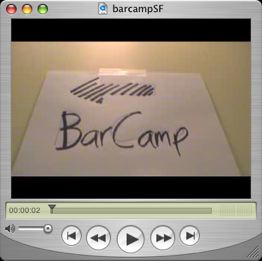 For the past few weeks I've been loosely involved in organizing an event called BarCamp Vancouver. Roland, Darren, Andre, Zak and I met up to get things started. We sat in the Bryght offices and had beer, pretzels and Pringles. Since then some other great people have jumped on the wagon and we'll have to remember to bring more beer to the next gathering. Everything is set to happen over a 2...
---
A few weeks ago I signed a lease for Work Industries to become a tenant at 70 East 2nd Avenue, on the corner of Quebec Street, here in Vancouver. We take over the high-ceiling, big-windows, open-air, brick-walled place on August 15. The Work space is an island in the centre of a larger space and I will be the man on the island. Look out ladies. Sam Reynolds of Echo Memoirs and I did the paperwork. Then...
---