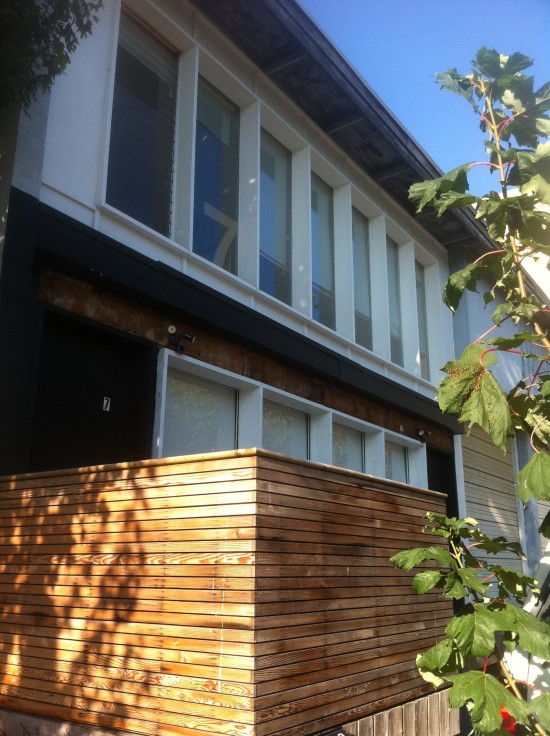 Thanks again for all the support after the office fire in our previous building. I'm happy to announced that we moved into our new office on Tuesday and have spent some time this week getting back up and running. There's still a ton of things we need to replace like our office chairs, shelving, stationery and business cards, but we have some interim furniture and are well on our way.
Here's a peak at the interior as of Friday morning.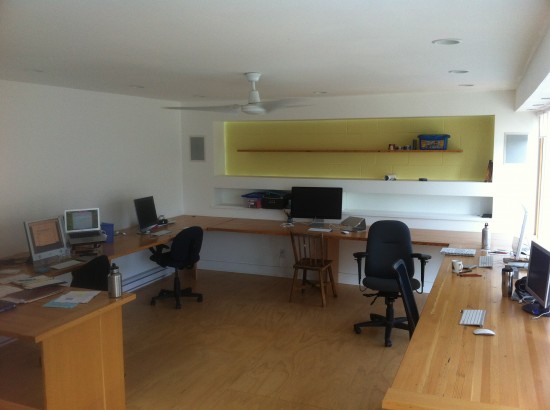 The previous space was near Nuba and Live Organics, but the new space is right across the street from my favourite chocolatier, Cocoa Nymph. Next time you're in the neighbourhood, I'll treat you to a Sea Nymph chocolate bar (64% dark chocolate with sea salt and English toffee). They also have excellent coffee.
And, just for fun, here's a video of the officebot vacuuming the downstairs.