---
1 Minute Marketing Tips
Get it done. The zombie project can be killed. Sometimes projects run beyond their nature lifespan and sometimes projects naturally span a lifetime. Either way, break down the project into...
---
What We're Talking About
Fireworks Factory is the marketing retreat of the year for Canada's most innovative digital marketers. I spent 3 days on Pender Island with this year's cohort of senior marketers,...
---
Project Highlights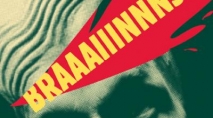 University of Ottawa Press (UOP) is Canada's oldest French language university press and the only bilingual university press in North America. The Press has an ecommerce site and...