---
1 Minute Marketing Tips
Running more contests for shorter duration vs. 1 long contest is more effective because you can generate more urgent calls to actions on social media with "deal about to end" or ...
---
What We're Talking About
Frustrated by slow WiFi? It may be AirDrop on your Mac. There's an app you can download as a partial fix, or if you're on a Mac older...
---
Project Highlights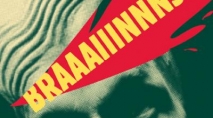 University of Ottawa Press (UOP) is Canada's oldest French language university press and the only bilingual university press in North America. The Press has an ecommerce site and...