Google Analytics Audit & Reporting
The right data at the right time can help you make the right decisions.
See what Vancouver Opera, the second largest opera company in Canada, has to say about the valuable business insights provided by our Custom Reports.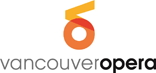 Director of Marketing Doug Tuck: "Boxcar Marketing's regular Google Analytics reports distill an abundance of analytics data into simple answers and recommendations that are then integrated into our strategy and planning. Monique's intelligent, penetrating analyses and her articulate, positive suggestions play key roles in our ongoing marketing strategies."
Talk to Us About Your Site & How We Can Help
What to Expect from a Google Analytics Audit
Better understand your website visitors and their online behaviours.
Know where your high-quality traffic comes from and how to foster that traffic through marketing activities.
Understand where visitors go on your website and what content resonates with them.
Ensure your site is optimized to convert prospects into customers.
Identify and track the factors that influence conversions.
An initial Google Analytics Audit reviews traffic acquisition, on-site behaviour and conversions to:
Confirm that Google Analytics is set up and tracking properly
Help Set up or Review Goals, Events and Key Performance Indicators
Set up Custom Reports for Key Decision Makers
A Google Analytics audit is a removed, third-party look at how your website is performing. Even if you're actively monitoring your traffic and using the data to make business decisions, it's helpful to have an objective third party interpret the data and provide insights you may be overlooking due to familiarity. Audits are helpful to run before a website redesign, when building a content marketing plan and in conjunction with social media audits and search engine optimization.
Our audit process covers the following areas:
Google Analytics Code Verification
Site Search Tracking Verification
Account & Filters Verification
Goal and Event Conversion
Webmaster Tools & Adwords Sync
Custom Reports & Dashboards
Marketing Activity & Traffic Correlation
Mobile Traffic Assessment
Recommendations
Tools & Resources
How much does a one-time audit cost? That depends on the scope of work or the size of your site. In general, budget 2500.
Regular Reporting on Google Analytics
Need more than a one-off Google Analytics Audit? Several of our clients engage us to provide customized monthly or quarterly reporting as well as timely alerts on changes of note to conversion rates, visitor traffic and on-site behaviour. Google Analytics is constantly changing and redesigning its interface. Our Google Analytics Reporting is perfect for clients who don't want to become experts in Google Analytics but who value using that information to better understand what marketing activities are working and why on an ongoing basis. We look at Google Analytics and overlay data on marketing campaign performance, social media marketing data, plus any CRM or marketing automation data.
How much to retain your services for regular reporting? Again, this is dependent on the scope of work, but in general budget 2500 for the initial review and setup plus 750-1500 per quarterly report.
Related Information
What Other People Have to Say

Rebecca Ross, Digital Content Manager, University of Ottawa Press: "Boxcar Marketing performed a Social Media Marketing Audit and a Google Analytics Audit that examined where UOP was today, what could quickly be improved and what long-term planning was needed. Monique and Crissy provided 4 reports and one-on-one sessions on the usability of our website, goal tracking in Google Analytics, SEO & Meta Data, competitor analysis and eBook marketing. This was a helpful process for our press and many of the recommendations were implemented."
Adam Singer, Analytics Advocate @google, about a Boxcar Marketing resource:
Really robust checklist for setting up Google Analytics from @boxcarmarketing http://t.co/qo9AhhAp

— Adam Singer (@AdamSinger) August 7, 2012