Projects: Social Media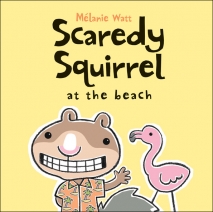 Awareness campaign to generate ebook downloads and leads
In August 2013, Scaredy Squirrel at the Beach was selected as an iTunes Book of the Week. As the first children's title to be selected, it was difficult to know what to expect in terms of downloads and conversions from free to paid ebooks. Kids Can Press hired Boxcar Marketing to run an online awareness campaign to generate downloads.
---

Contest promotion for Think Independent
Think Independent, a national campaign organized by the Literary Press Group to promote independent booksellers, teamed up with Boxcar Marketing's client 49th Shelf to offer Canadians a chance to win some of summer's best new books.
---

Promotion for 49th Shelf's Read Local campaign
49th Shelf, an online community dedicated to celebrating and supporting Canadian-authored books, worked with Boxcar Marketing to encourage people to go local with their summer reading, with the 100-Mile Book Diet and 49th Shelf's Read Local Map.
---
Online Marketing Campaign for the Rebranding of 49th Shelf
49th Shelf, an online community for Canadian books, operated in beta for 6 months as Canadian Bookshelf but wanted a new, unique name for its full public release.
Boxcar Marketing was hired to develop and execute a marketing strategy that would raise awareness of the new brand and drive traffic to the new site.
---