Projects: Search Optimization

Google Adwords Search Marketing Campaign for Wellness Checkpoint
Wellness Checkpoint's website had limited presence in search results for terms directly related to its core service of health risk assessments. The health industry is a competitive market space with a large volume of online advertisers. The project goal was to make Wellness Checkpoint more visible in this market, in particular by improving their pay-per-click campaign.
---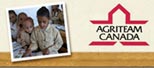 Content Management, Site Architecture & Website Redesign for Agriteam Canada
Based in Calgary, Alberta, Agriteam Canada was established in 1987 by Robert Francis, and has since conducted more than 170 projects worldwide in sectors including health and population; gender equality; education and education reform; agriculture and agribusiness; community development; governance and public sector reform; private sector development; legal and judicial reform; corporate social responsibility; and environment.
In 2008, Agriteam wanted to update their existing website to better communicate the fundamental strengths of their organization, showcase its values as well as its proven record of delivering successful and sustainable project management.
---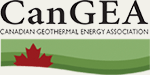 CanGEA Web site redesign and search optimization
CanGEA—the Canadian Geothermal Energy Association—is a non-profit association encouraging research, exploration and development of high temperature geothermal energy resources in Canada.
---
Website redesign for Rocky Mountain Motorcycle Holidays
Rocky Mountain Motorcycle Holidays needed a website redesign to improve their search engine results and to attract a more appropriate level of traffic volume.
---