Projects: Publishing & Media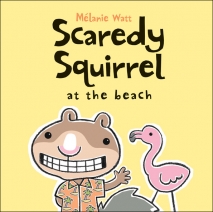 Awareness campaign to generate ebook downloads and leads
In August 2013, Scaredy Squirrel at the Beach was selected as an iTunes Book of the Week. As the first children's title to be selected, it was difficult to know what to expect in terms of downloads and conversions from free to paid ebooks. Kids Can Press hired Boxcar Marketing to run an online awareness campaign to generate downloads.
---

Contest promotion for Think Independent
Think Independent, a national campaign organized by the Literary Press Group to promote independent booksellers, teamed up with Boxcar Marketing's client 49th Shelf to offer Canadians a chance to win some of summer's best new books.
---

Promotion for 49th Shelf's Read Local campaign
49th Shelf, an online community dedicated to celebrating and supporting Canadian-authored books, worked with Boxcar Marketing to encourage people to go local with their summer reading, with the 100-Mile Book Diet and 49th Shelf's Read Local Map.
---
Online Marketing Campaign for the Rebranding of 49th Shelf
49th Shelf, an online community for Canadian books, operated in beta for 6 months as Canadian Bookshelf but wanted a new, unique name for its full public release.
Boxcar Marketing was hired to develop and execute a marketing strategy that would raise awareness of the new brand and drive traffic to the new site.
---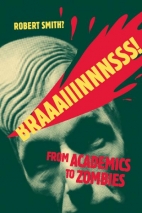 eBook Marketing Strategy for University of Ottawa Press
University of Ottawa Press (UOP) is Canada's oldest French language university press and the only bilingual university press in North America. The Press has an ecommerce site and is actively selling ebooks and print books through various online and offline channels. UOP requested that Boxcar Marketing provide an independent audit of their marketing initiatives and provide strategic recommendations for improving sales, in particular awareness and sales of their ebooks.
---

Online marketing review and strategic planning for OpenBook Toronto
OpenBook: Toronto (OBT) is an online organization funded by the Organization of Book Publishers of Ontario (OBPO) dedicated to the promotion and awareness of Ontario's books, authors and literary community. The OBPO commissioned Boxcar Marketing and Craig Riggs and Kiley Turner of Turner-Riggs to perform an independent business and marketing review of OpenBook.
---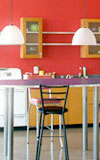 Internet Marketing & Strategic Planning for Businesses
Boxcar Marketing offers full and half-day internet marketing strategy sessions. We typically look at your business' current online activities, offer a review of best practices and help you create a strategic plan for driving traffic, increasing visibility and engaging with your keystakeholders.
---

Development of a content management system and website for Canadian book distributor, Raincoast Books.
Raincoast Books is an award-winning Canadian book distributor based in Vancouver, BC. As a fast, efficient and forward-thinking company, Raincoast needed a refreshed website design that allowed a non-technical team to manage content in an easy manner. The site needed to highlight client publishers while also providing book buyers, media, booksellers, librarians and the general public with book recommendations.
---

Organizer of BookCamp Vancouver
Boxcar Marketing, along with John Maxwell at SFU, Sean Cranbury of Books on the Radio, and the fine folks at BookNet Canada, organizes BookCamp Vancouver, an annual unconference that brings publishers, educators, community builders and the tech community together to explore the future of books and book-like technologies.
---
Website redesign for BC Book Prizes
The BC Book Prizes, established in 1985, celebrate the achievements of British Columbia writers and publishers. The seven Prizes, plus The Lieutenant Governor's Award for Literary Excellence, are presented annually at the Lieutenant Governor's BC Book Prize Gala in April.
The BC Book Prizes Society needed a website re-design that would feature the vast extent of archived information on previous years' prize winners and finalists. In addition, the Society wanted a website that would allow for greater interaction between finalists and BC communities.
---
Introduce Barbara Hodgson's book Trading in Memories to the online marketplace
Barbara Hodgson is a well-respected book designer, artist and author. Her fan base actively seeks out her titles, but she had a relatively limited online presence. Boxcar Marketing worked with her book publisher, Greystone Books (Douglas & McIntyre Publishing Group), to produce a web site that would promote Barbara Hodgson and her recent travel memoir, Trading in Memories.
---