New year. New predictions for digital marketing. Will 2016 be a barrel of monkeys or all monkey business?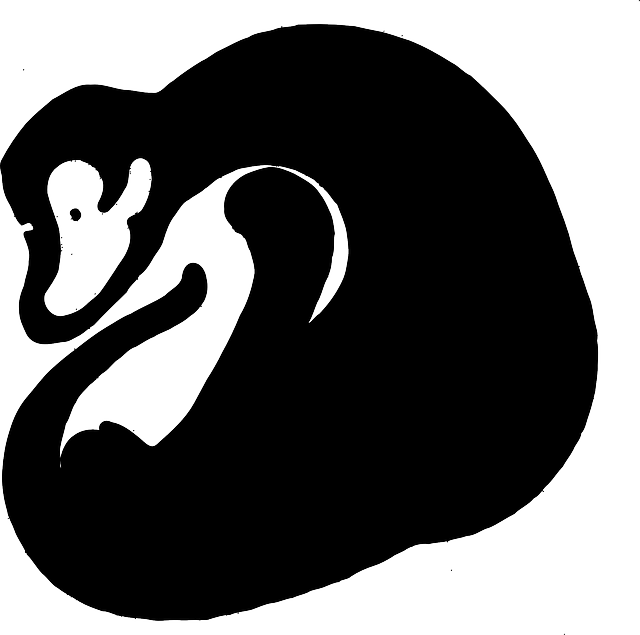 Monkey See, Monkey Do
Marketers are notorious for jumping on and off band wagons, and social media users love mountain-out-of-mole-hill stories. The trending topic is that Twitter is apparently on the out and SnapChat on the rise.
Anecdotally, I hear clients complaining that they are not seeing the same activity on Twitter as they used to.
Analytically, I see across accounts that Facebook traffic is surpassing Twitter traffic, and the Facebook traffic tends to complete more goals and make more on-site purchases. Check your stats. Do you see the same?
Actions:
Don't write off Twitter (yet). If you've built up an audience there, then use the reduction in noise to your advantage. Visit analytics.twitter.com and dig into your user data. Use it as a tool for market research.
Do play to your strengths. If you see Facebook emerging as a sales channel then nurture it.
Don't jump to another social media platform if you are having trouble maintaining the existing ones.
Do use video but find the right channel. SnapChat may be right for some but most publishers would benefit from improved use of YouTube.
Remember, monkeys are witty, inventive, and natural problem solvers. It's time to embrace unconventional solutions to old problems.
Cheeky Monkey: 9 Predictions for 2016
Monkeys are the 9th animal in the Chinese zodiac so below are my 9 digital marketing predictions for 2016.
#1 Automation
New alert systems and tools for gathering and re-distributing social media and news will be used more heavily by publishers, especially those with large audiences yet limited resources for 1-to-1 socializing.
Do use the tools. Find ways to streamline internal processes. Find ways to surface stories and extend the lifetime/lifecycles of content.
Don't forget to personalize content for your audience. Put the emphasis on the "social" nature of social media.
Do provide useful, relevant content. Find ways of providing utility and ritualize content consumption.
Also, improved suggestion and recommendation engines will push popular or highly rated content to a broader audience, but this will limit the diversity of content seen.
Do use the tools, but focus on merchandizing tactics that foster serendipity and fresh discoveries.
#2 Aggregation
It's a hay day for sites like BuzzFed, Vox Media, Gawker Media, Huffington Post, and Business Insider. Leverage that. Look for collaborators and partners, in particular find sites that publish, distribute and aggregating content.
#3 Pictures vs a 1000 Words
More visual content vs text will be produced and distributed.
Do polish up your creative skills. High-quality creative and messaging—for both images and video—are required to drive interactions.
#4 Video
Microvideo—15-second storytelling—is a hit. More video ads on Instagram will make this space more competitive but get in on it while you can.
Do build up YouTube content.
Do cross post snippets on Instagram, Vine, Periscope, and Snapchat if your audience is there.
Do produce video for multi-channels in multiple lengths. 15s for Instagram, 30s for tv-style ads on YouTube, 1-5 min for Facebook and YouTube brand storytelling. Caveat, caveat, caveat on those timeframes.
Foodporn on Facebook. People love it. Soundless videos with simple instructions. The secret sauce: highly visual, delicious, shot top down because it looks good in vertical.
#5 The Radio Star
Podcasting is back. Serial is the famous example but there are many other shows. They (almost) always are happy to take sponsorship money. Think podverts: the host reads the ad but it's a script and sounds more natural than a radio ad.
#6 Go Small
People are turning to smaller, private spaces, like Slack channels and private Facebook groups. LinkedIn groups are ok but changes to email alerts mean many followers are not getting their conversation alerts.
Do focus on audience interactions vs. number of fans. Go for quality vs quantity.
#7 Omni-channel vs Multi-channel
Think with Google research shows that users are omni channel. They access the internet across multiple devices and even with a single device move from browsing the web to using a social media app to checking email. They interact with brands via multiple touchpoints and want a seamless experience.
Digital marketing channels are not swimming lanes. Users move fluidly between so the digital experience needs to be frictionless.
Do integrate mobile into your marketing campaigns.
#8 VR
Viritual reality is (almost) there, and lots of companies are banking on its success, Facebook included. In my limited experience, 360 video for viewing real estate is cool. VR games, and Oculus and other viewers are in the news. So, 2016 may not be the year of virtual reality but it's still a trend worth watching, in 3D from multiple angles.
#9 Retention
Is it cheaper to keep an existing customer or find a new one? The trend in audience-centric marketing circles is to focus on retention. What's beyond the sale? How do you get the referral, how do you retain interest, how do you encourage engagement, how do you turn a one-off purchaser into a lifetime customer? Practicology, a multi-channel retail consultancy, has even introduced a replacement for the Marketing Mix (the 7Ps). The Customer Mix (or 6Ws) is the new acronym in marketing land. See the 6W whitepaper.
2016: Year of the Monkey
Monkeys are clever yet cheeky. So beware. A Monkey Year is fast paced, which means anything can happen. How will you respond?
Let it happen
Make it happen, or
Wonder what happened.