---
1 Minute Marketing Tips
Working with an advertiser or consultant? Don't share your login details, instead use Page Roles to assign the appropriate access. Go to your Facebook Page. Click on "Settings" and navigate...
---
What We're Talking About
social@Ogilvy has one of the best 2017 trends reports I've read so far. And by "best" I mean that it neatly says all the things I've been thinking...
---
Project Highlights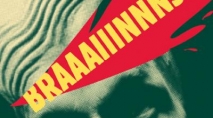 University of Ottawa Press (UOP) is Canada's oldest French language university press and the only bilingual university press in North America. The Press has an ecommerce site and...