Building a social media audience is not an easy task. It takes dedicated time to find fans and followers and even more time to experiment with sharing the right types of content that will earn Likes, RTs and +1s.
With social media, one size does not fit all. Every platform has different strengths and weaknesses and audience building tactics that work well on Facebook, for example, may not work on Twitter, and vice versa.
Below are tips for building an audience on Facebook, Twitter and Google+.
Best Practices for Building an Audience on Facebook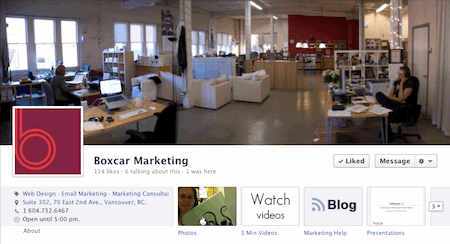 Best For: engaging on a more personal level, communities, causes.
Content to Share: videos, photos, blog posts, events, campaigns, ask questions, ask for likes and opinions.
Tip #1: Facebook uses an algorithm called Edge Rank to determine if your posts should appear in your fans' feed. Edge Rank lessons on how to be seen on Facebook.
Tip #2: Growing your Facebook fan base increases interactions. Facebook ads are one way to promote your Page to potential fans as well as to friends of your fans.
Tip #3: personalized search results.
Content to Share: news, blog posts, insights, tips, questions and answers related to your industry.
Tip #1: Here's a tip from Guy Kawasaki on how to use circles to collect and queue up content for posting.
Tip #2: Google+ is new and most of your contacts may still be on Facebook. How to migrate contacts from Facebook to Google+
Tip #3: Looking for more online marketing help?
See our daily 1 Minute Marketing Tips on the Boxcar Marketing YouTube channel.