Thursday is American Thanksgiving, and we thought now was a good time to say thanks to Boxcar Marketing friends and clients who champion sustainability. It's one thing to be innovative, and a whole other to be innovative and helping the planet.
Chefs who source local food and cook with sustainable ingredients now have an eco-friendly choice when it comes to their chef jacket.
Dajoji chef coats are designed by chefs for chefs and are made from 100% organic, unbleached cotton. The coats are also stylish. Managing Partner Jessica Robinson brings to Dajoji her fashion experience from leading retailer lululemon athletica, and Fashion Designer Leanne McElroy worked with Founder and Chef Anthony Nicalo to bring to life the initial designs. The fitted style is especially flattering on female chefs. Dajoji Kitchen Performance Apparel is available in all sizes.
Plus the Holiday Gift Pack is a great deal!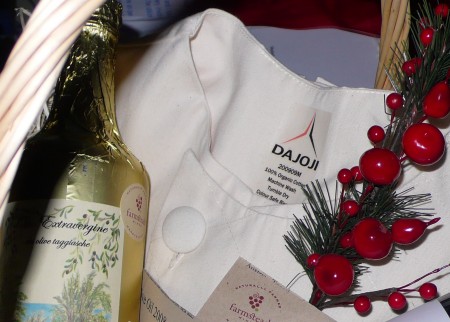 Includes a Dajoji Chef Coat paired with a special edition, organic olive oil by Renato Fenocchio, imported exclusively by Farmstead Wines.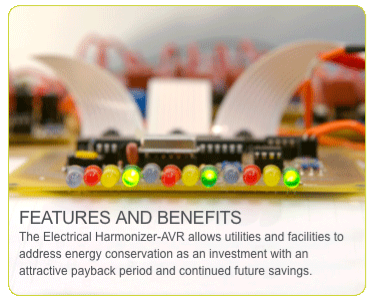 Want to give a green gift to your company this year? Legend Power's Electrical Harmonizer-AVR is green for the planet and green for the wallet.
Legend Power offers businesses and organizations an energy conservation device known as the Electrical Harmonizer with an automatic voltage regulator (AVR), the "Electrical Harmonizer-AVR". The Electrical Harmonizer-AVR is the world's first proven, sustainable and cost effective solution to address energy conservation in commercial and industrial facilities through voltage optimization.
If you're a big box retailer, grocery store, hotel, school, government building, warehouse, manufacturing plant, hospital or large office building, ask for a free building audit to see whether the Electrical Harmonizer-AVR is right for your building. Conserving electrical energy could save you up to 10% off your electricity bills, plus a reduction in greenhouse gas emissions and an extended life for electrical equipment. Green is good.
Contact Legend Power for a free energy audit.
sales@legendpower.com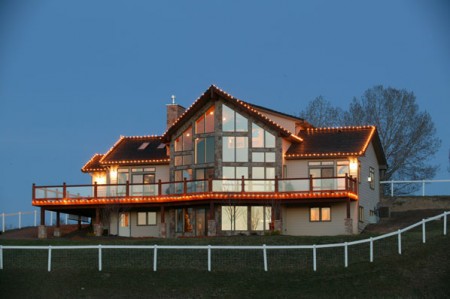 Ready to build your dream home? JayWest Country Homes Ltd. is Western Canada's largest independent distributor of Viceroy Homes. Viceroy dream homes embody the key principles of building green techniques. The homes are designed to maintain a high level of indoor air quality and energy efficiency, while minimizing the impact of manufacturing on the environment. JayWest Country Homes can help you design or build your Viceroy Home. There are over 80 floor plan designs that JayWest can customize to your needs.
Order a catalogue of the floor plan designs.
Have enough stuff? Dreambank encourages us to stop giving stuff and start giving dreams.
How it Works: you post your dreams to Dreambank.org (your dream vacation, your dream home, etc.) and choose from a list of charities that Dreambank supports. Come Christmas time, instead of giving gifts, friends and family contribute to your dreams. Dreambank gives 10% of the transaction revenue to the charity you choose.
Agricola Marrone Moscato d'Asti Soleil d' Oro is my breakfast wine. Absolutely delicious.
Farmstead Wines imports rare artisan wines that are handcrafted on small farms. The wines are made by the very same farmers who grow the grapes, without irrigation, chemicals or manipulation.
Our favourite farmer at Boxcar Marketing HQ is Gian Piero Marrone. Gian Piero Marrone continues a long-standing family tradition of winemaking, started by nonno Pietro Marrone nearly six decades ago. The family's vineyards are situated throughout the hills of the Langhe region in Annunziata, Cuneo, just outside the village of La Morra in northwestern Italy. As mentioned, the Moscato is one of our favourite wines in the Farmstead collection. It has fruity aromas, crisp clean acidity, pleasant aromatic nose, and is well balanced with a tinge of frizzante and only 5% alcohol. (See, you could have that for breakfast, right?)
Ask for the wine in your local wine shop or favourite restaurant (Canadian list of retail stores is here or US info is here) or join the Vinaroon CSA Network (http://www.farmsteadwines.com/howtobuy/wine-csa/) and get $60-$75 bottles of the very best of Farmstead's artisan wines for only $40 a bottle! The wines are delivered directly to your door - shipping is free! How civilized is that?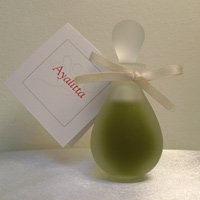 Ayala Moriel Parfums is an artisan perfume house located in Vancouver, BC. Founder Ayala Moriel designs and handcrafts natural perfumes from pure and precious botanical essences. She's always looking for materials that are harvested sustainably.
Whether you're looking for original ready-to-wear perfumes (Ayalitta is one of my favourites) or a signature perfume custom made for you, Ayala is a superstar when it comes to scent.
Ecoholic: Your Guide to the Most Environmentally Friendly Information, Products and Services in Canada
If you're not green enough, Ecoholic is a great resource on practical tips and products that can help you help the planet. You'll learn what not to buy and why, ideas for great gifts, clothes, and home supplies, as well as advice on what seafood is safe to eat, what green cleaners actually work and more.
Why not shop responsibly?
At Boxcar Marketing we think it's really special that we can work with so many great people who are doing interesting things that support a sustainable way of life. In fact, our projects, friends and clients all share this interest in common. Many thanks to the friends and clients of Boxcar Marketing this Thanksgiving. Thank you for being good.