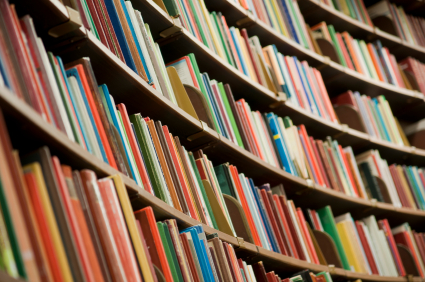 Book publishers have been on our minds since our post on 25 Lessons Publishers Can Teach Startups. In particular because Digital Book World took place, then O'Reilly Tools of Change, plus the National Book Count data was released and our client Canadian Bookshelf announced today that Amazon.ca will be its lead sponsor for 2012 and they are rebranding as The 49th Shelf. Here's the big news in books.
Digital Book World Conference
Digital Book World keeps a running commentary on their blog of insights into publishing in the 21st century. Following the conference, attendees posted a number of summaries of the sessions and keynotes on various sites. Here are the standout factoids and anecdotes in my mind.
Publisher optimism about the digital evolution has lessened over the past year. 72% of publishers feel they can be competitive in the new digital market (down 83% from last year).
Ebook sales increased 17% in 2011. For top publishers, 15% of their book sales were from digital in 2011. There is a lot of variation across publisher and dependent on the genre of books published.
Consumer preference for reading ebooks shows 35% prefer dedicated e-readers (Kindle), 31% tablets (iPad), and 30% reading tablets (Fire, NookColor, Vox).
Also of note, Sourcebooks announced their experimentation with an agile publishing model.
O'Reilly Tools of Change Conference
O'Reilly Media's Tools of Change conference returned to New York with a stellar line up of publishing innovators and technologists to talk about the present and future of publishing. This year's TOC kicked off with keynote presenter LeVar Burton. Burton heads a startup multimedia children's publishing venture called RRKidz that is based on his work hosting PBS's Reading Rainbow program. Watch the keynote and other presentations from the conference.
Tim Carmody, Wired Magazine, also presented on the Future of Reading, from Avant-Garde Poetry to Sportscenter.
http://www.youtube.com/watch?v=CpAXqHmRa0E
National Book Count
25 books will have been sold or circulated in Canada by the time you read this sentence.
The above was Mark Medley's opening for his National Post article on the results of the National Reading Campaign's National Book Count. Read the full article: "National Book Count suggests Canada Reads"
It's true. The numbers are in. Canada Reads. And based on our experience with client Canadian Bookshelf, there's a strong audience for Canadian-authored titles.
Canadian Bookshelf Announces Amazon.ca As Lead Sponsor for 2012 and Rebrands as The 49th Shelf
Announced today:
Canadian books are getting a well-deserved boost today. Canadian Bookshelf announced Amazon.ca as its lead sponsor for 2012, and that the book community website will now offer expanded features and book listings under the new name The 49th Shelf. http://49thShelf.com
Read the Full Press Release ...
As book fans and supporters of the Canadian publishing industry, I'm looking forward to this next chapter with 49th Shelf.