Blog & Free Advice: Tools & Technology for Non-Techies

#1 Teaching undergrads has taught me about Snapchat Teaching digital marketing to third- and forth-year business students is rewarding for both the experience of teaching but also of learning. Out of 62 digital marketing projects, the student groups resoundingly favour using Snapchat to reach 18-34 year olds. Email is not mentioned. Facebook is noted in passing. Instagram is a distant second best. I admit it. I was skeptical. I couldn't see how RyanAir, for example,...
---
Google's URL Builder helps you add attribution parameters to URLs used in campaigns. You can generate campaign links using the URL Builder form at the bottom of this Google dev page and then in Google Analytics > Acquisitions > Campaigns you will see visits to that page that are specifically from your marketing efforts related to the campaign. Photo: US National Archives Here's How It Works Instead of using this link...
---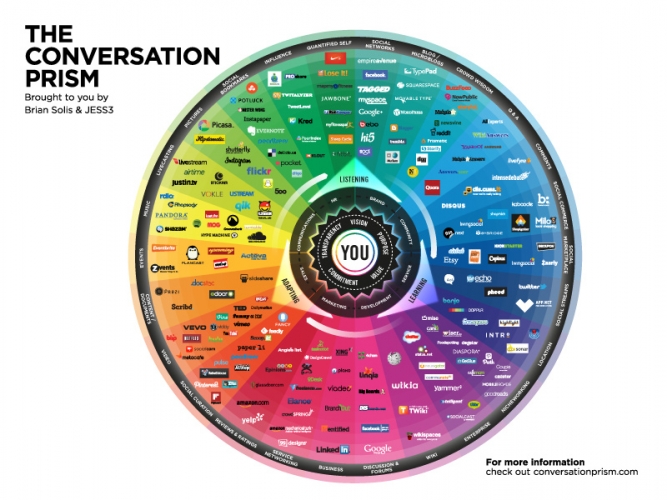 I like discovering new social media tools and The Conversation Prism by Brian Solis and JESS3 is a visual map of the enormous number of social media tools available. But there are a handful of tools that I regularly turn to that are beyond the typical mix of Facebook, YouTube, Twitter and Instagram. Here are the social media tools I use on a regular basis: 1. Buffer is an easy way to post...
---
Hosting or presenting a webinar? I've participated in 100s of webinars over the years and recently presented two webinars with eBOUND Canada, so I thought I'd share 6 tips for producing a successful webinar. 1. Use a good set of headphones, not ear buds or computer speakers because they pick up too much background sound and create an echo. Ear buds can be ok, just attach the mic to your shirt so it doesn'...
---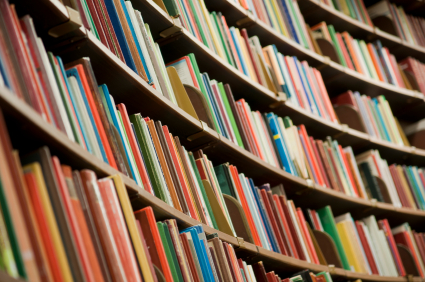 As follow up to my presentation at the BC Library Conference I have compiled a list of resources and key articles to help librarians interested in improving their understanding of the web. If you have additional recommendations please provide them in the comments as this is certainly not a complete list but rather a place to start. Online Marketing 1. Underwire Newsletter: Full Support for Non-Techies I have to recommend the Boxcar Marketing newsletter...
---

What is a RSS feed? RSS stands for Really Simple Syndication. It is a XML web feed that pulls new content from a website. RSS feeds are useful because, instead of having to visit your favourite blogs and websites to see if they have new posts, RSS feeds come to you when new content has been posted. How do I read a RSS feed? RSS feeds are read using a RSS reader. The most popular...
---
Crissy, the Boxcar Marketing intern, has been working on a number of video projects this summer, and we wanted to share our tips and tools with you. Video on the web is used for much more than entertainment. For businesses, it can be a great way to get your marketing message out — video content is the most commonly shared type of content online. Below is a list of tips and tools on using video...
---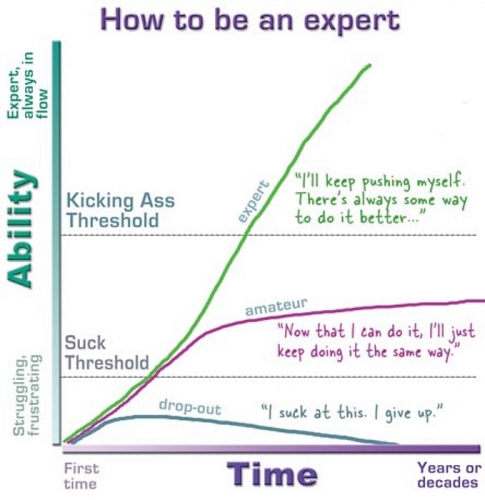 Change Your World in 50 Minutes: Making Breakthroughs Happen Monday, March 16th at 03:30 PM PRESENTERS * Kathy Sierra - CreatingPassionateUsers DESCRIPTION Gain real-world ideas for markedly improved productivity from an industry expert and passionate speaker who always inspires SXSW audiences. MONIQUE'S NOTES There's you. There's your goal. Between in the brick wall. Incremental vs. Breakthrough Today is about when incremental stuff doesn't work. You need to do something drastic. ...
---
Miss604 posted a perfect summary of some really cool twitter tools. Here are my favourites from her list: Generate a tweet cloud http://tweetclouds.com/ Create polls http://strawpollnow.com/ See what's happening right now based on a search term http://search.twitter.com/ Compare trends and topics http://twist.flaptor.com/?tz=-8
---
The social bookmarking site Del.icio.us has refreshed it's look and domain name. Check out http://delicious.com/ Or watch this short Flickr Video on Delicious 2.0: http://www.flickr.com/photos/deliciousblog/2718285703/ Delicious, if you're listening. I like it. Nice look.
---