Blog & Free Advice: Tech Support for Non-Techies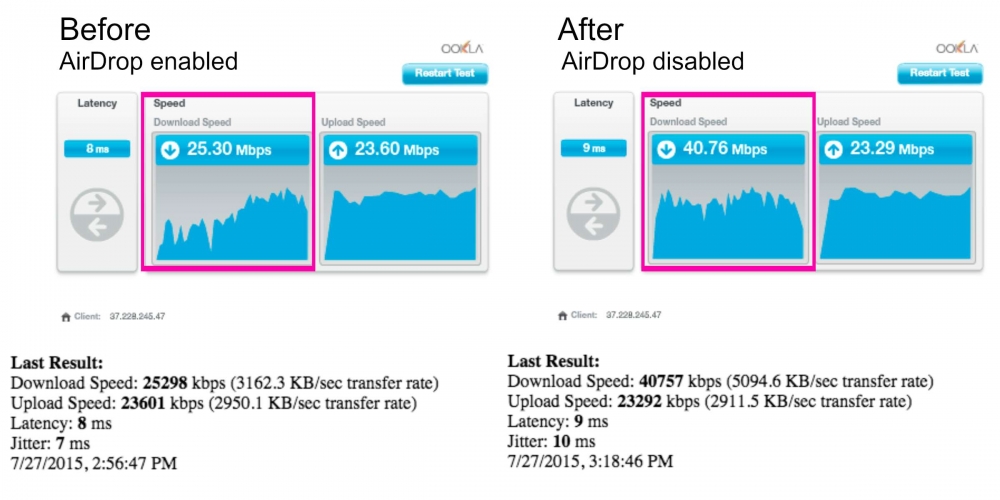 Frustrated by slow WiFi? It may be AirDrop on your Mac. There's an app you can download as a partial fix, or if you're on a Mac older than mid-2012, you can disable AirDrop. Quick fix details below and longer, background info after that. Here's my before and after speedtest. Try it yourself. Option 1: Download WiFriedX Mario Ciabarra is co-founder and CEO of Quantum Metric, and the creator of...
---

Changing your Gmail username may be necessary if your name recently changed (say if you got married) or if you were given a default name for your Google Apps account. For example, we were recently given the name "General Delivery 2" for a Google Apps account and we didn't want this to appear as our name in someone's inbox. You risk people deleting your emails if it's not...
---
At some point with one of the iTunes upgrades there was a change to how the internet tethering works. For the last couple of weeks, I have not been able to connect to the internet by tethering my iPhone. My details: * Fido plan with unlimited data (hooray for me!) * 3G iPhone (grandpa) * iTunes 10 (keen upgrader) I think I fixed this and in the event that I need to do...
---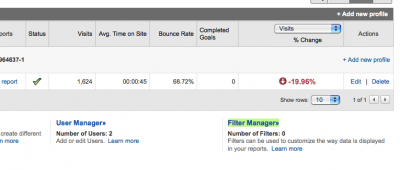 Dec 15, 2011 Update: Here's how to filter out internal traffic in the new Google Analytics. Nothing skews your website analytics more than including your internal traffic. Employees' behaviours on the site are different than visitors' behaviours because your employees (and subcontractors) spend more time on the site and are less likely to bounce. Why? Because they are busy working on the site, doing programming maintenance or adding content. Because Google Analytics shows...
---

April 26, 2012 Update: Here's how to give someone access to your Google Analytics in the new Google Analytics. Google Analytics gives you the ability to add users to your account and to grant them different levels of access. This is useful for when you want to share access to others in your company or when you hire an outside consultant who would benefit from looking at your web stats (like us). Here's...
---

May 15, 2012 Update: Here's how to get Analytics reports sent to your inbox in the new Google Analytics. Setting up your Google Analytics account to deliver your reports to your Inbox is a handy way to remember to monitor your web stats. Go to your Dashboard page. Right above the visitor graph, there's an Email icon. Click on it. You'll see 2 tabs, Send Now and Schedule. Click on the...
---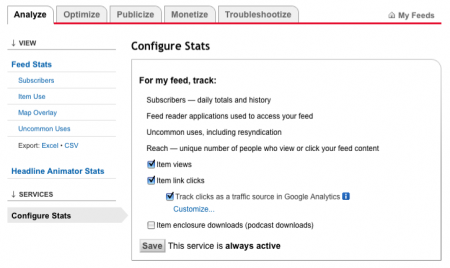 The Boxcar Marketing RSS feed is run through Feedburner.com, which allows readers to subscribe by RSS or email, which is super handy. For an unspecified period of time, those of you using Google Reader were unable to click on the blog post title without getting an Invalid GET data error. I was stumped. Until today when I dedicated 30 minutes to figuring this out. Let me save you 30 minutes. Log into Feedburner. Analyze > Configure...
---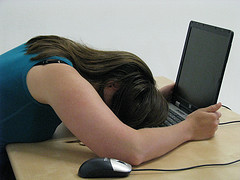 Over the past 3 months, I have managed to unintentionally delete my entire inbox 3 times. The first two times, I was setting up Google Apps for Domains and made the mistake of editing the existing account instead of adding a new account. If you're changing your email server and you want to keep your old mail in the inbox, then don't edit the settings, add a new account. But this week was...
---
I understand that I live in a world, and in a business space, that demands I "play on the internet all day". But what confounds me is when I'm asked to consult with companies on their online marketing strategy, and those companies are blocking their staff's access to social media sites like YouTube and Facebook. Left hand. Meet the right hand. Social media marketing, online marketing, interactive marketing, whatever...
---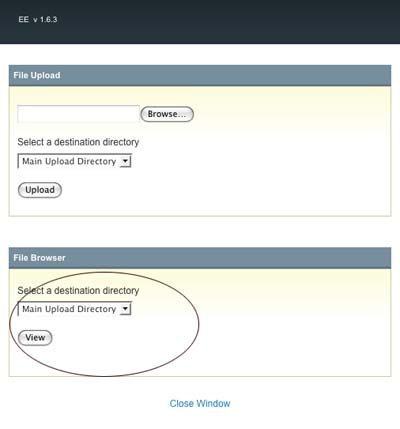 Susannah Gardner of Hop Studios is currently showing the attendees at EE Roadshow how to customize an ExpressionEngine template. I just learned a cool trick. Ok, not a trick really, I just learned something that should have been painfully obvious. As Susie was demonstrating that you can use a weblog to populate a header, meaning that you can create a custom weblog for your headers, pre-load the information and then set the order to randomly...
---