Blog & Free Advice: Speaking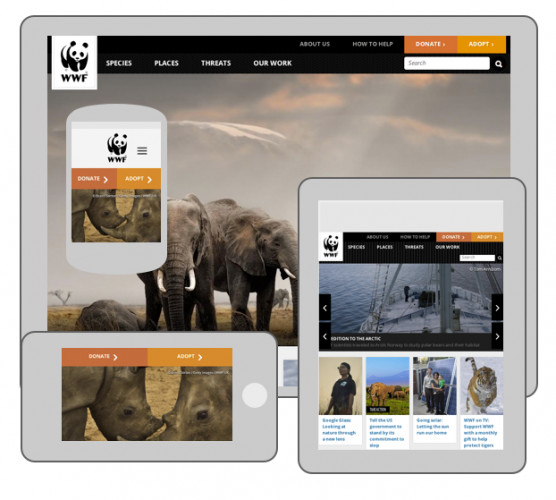 Friday I spoke at "The Digital Nonprofit," the 4th annual NetSquared conference. It was a chance for mid-level marketers, fundraisers, event planners and administrators to bring their executive, senior staff or board members to talk about creating an impact with technology within their charities and nonprofits. Below are some of the highlights from the speakers on communication strategy, executing campaigns and effectively engaging stakeholders. Monique Sherrett of Boxcar Marketing opened the day with &ldquo...
---
Last night I presented to the SEMPO Vancouver meetup group on the different perspectives of generalists and specialists when it comes to Search Marketing. In summary, marketing generalists are under a ton of pressure to understand and create effective marketing strategies that address the growth of marketing channels and device choices, on top of dealing with the explosion of marketing data and financial constraints. Search marketing specialists can play a key strategic role in answering...
---
The Vancouver Sun recently published an article by Sean Cranbury that highlights Monique Trottier's presentation at BNC Technology Forum 2011. Tech Forum is an annual event that showcases experts and visionaries from the international publishing and bookselling scene. This year's focus was on practical insights on the digital space and Monique presented on measuring the success of your online marketing campaigns. Organized by BookNet's Samantha Francis, the conference opened with...
---
Friday, October 8 was Vancouver's 3rd Interesting event. Interesting was founded in London, UK by Russell Davies and now has chapters around the world. Friend and former Vancouverite Brett Macfarlane founded the Vancouver chapter and kicked off the event this year in a pre-recorded statement from Uraguay. If that wasn't interesting enough, the evening progressed through a series of 5- and 10-minute presentations on the jazz scene in Vancouver, yarn bombing, the...
---
October 1, 2010, was the second BookCamp Vancouver and it was a great success! Thank you to Crissy Campbell, our behind-the-scenes project manager extraordinaire, and the members of the organizing committee: John Maxwell, Sean Cranbury and Cynara Geissler. A big thanks to Jo-Anne Ray for her knowledge of all things SFU and her ability to wrangle rooms, caterers, AV equipment and other necessities. A huge, huge, huge thank you to the session moderators who took time out...
---
The International Digital Media Arts Association Conference 2010 (iDMAa 2010) is happening November 4 - 6 at Emily Carr University. This year's conference will focus on the subject of The Digital Narrative: Pushing scholarship, creativity and imagination. Monique is speaking on a social media panel with Alexandra Samuel, the Director of the Social and Interactive Media Centre at Emily Carr University and Adrian Allene, Chief Technology Officer at United Media Partners. From the iDMAa 2010 website: Leading academics,...
---

The second BookCamp Vancouver is this Friday, October 1. BookCamp is a conference that brings together 250 members from the technology and publishing industries to talk about digital aspects of book publishing and how online media is changing the game. The early days of the internet brought to publishing: Credit card payments Shipping trackers Inventory counts Reviews Buy and recommendation engines Communities and tribes Sharing, collaboration, organization and knowledge exchange were reinforced through easy tools, search and...
---
Starting Friday, I'm teaching at Simon Fraser University. PUB 355-4 explores online promotion and marketing in the creative economy with a focus on publishers. Students will learn about the formulation and analysis of marketing strategy, approaches to measurement (key performance indicators and return on investment), tactical implementation and campaign management, finding and nurturing audiences and conversations, branding, forecasting and budgeting. Here's a look at the course outline: Anything missing? Different approaches?...
---
In the summer of 2008 I was invited to Dallas, TX, for Portus 2008, a Harry Potter symposium by HPEF. Below is part of my presentation as the Saturday Keynote Luncheon speaker. Portus special guests also included Jim Dale, Dr. Henry Jenkins, and Edmund M. Kern. It was a great time! My talk was specifically on podcasting in the Harry Potter community, but before talking about that, I wanted to talk about how the changes in how...
---
On LSB030 Haig Armen of Lift Studios and I sat down to talk about the common challenges that publishers face, the future of the book and how to augment the reading experience. LSB030-1: Monique Trottier talks about Publishing 1/3 LSB030-1: Monique Trottier talks about Publishing 2/3 LSB030-1: Monique Trottier talks about Publishing 3/3 LSB030-bonus-1: Monique Trottier gives a tip to Authors LSB030-bonus-1: Monique Trottier likes Bookriff
---