Blog & Free Advice

Google Analytic's basic reports are fine, but they are, well, basic. To really see the actionable data, you need to take advantage of custom reports, custom alerts, custom segments, filters and Universal Analytics. 1. Custom Reports The problem with Google Analytics' basic reports is that the Conversion column is missing. Traffic reports, for example, will show the volume of traffic coming from each source and some on-site behaviour metrics like Pages/Visit, Avg. Visit and...
---
Things are changing! Google recently introduced Universal Analytics. Universal Analytics is a new code snippet that provides access in Analytics to a set of features that was previously only available in the development environment, in particular the ability to set custom dimensions and metrics and multi-platform tracking (track more than just websites). New Code Based on what I've read, the best thing for existing sites already running standard Google Analytics is to implement Universal...
---
ePath Consulting has published the results of the 2013 Canadian eBusiness / eCommerce Management Study. A bit of background: In 2012 ePath was tasked by University of Toronto's School of Continuing Studies to develop a certificate program in eCommerce / eBusiness Management for business professionals. The results of the survey will be used to shape that program. The study highlights the online challenges and opportunities faced by Canadian companies, from SMBs to large enterprises. It includes...
---
Above are the slides for my recent webinar for eBOUND Canada members on Google Analytics for Publishers. In the presentation, I reference a number of resources that are availabe on the Boxcar Marketing blog so I thought it would be helpful to compile them here. 1. Getting Started (or making sure you're on your way, the right way) a. Start with the slides above and this companion blog post on Google Analytics for...
---
When T.S. Eliot penned "The Waste Land" in 1922, he was working in the foreign transactions department at Lloyd's bank. And while Eliot is well-known as the writer of that famous line decrying April, what is less known is that he was good at his day job. Perhaps "April is the cruellest month" is a figure of speech written by a young banker who understood the anxieties of fiscal year end? With that musing...
---
Spring is upon us, well, for those of us on the West Coast anyway. And it's time to talk about growth and transitions for the fiscal year. When it comes to core strategies for online marketing, many people get distracted by the new growth—apps like Vine or the next big thing, perhaps it's Google Glass? But if we focus on the old roots, the deep roots, of online marketing, then...
---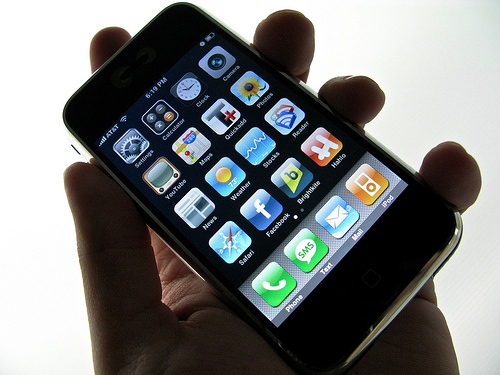 Did you know 75% of customers prefer a mobile-friendly site?* Does your business have one? If not—or if you're not sure—today's guest post from Todd Sieling of Denim & Steel can help you understand some of the aspects to consider when going mobile. *Source: Google, July 2012 Taking your website to mobile compatibility can be daunting. Mobile devices are continually changing, while people's expectations for websites evolve as they...
---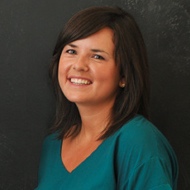 Boxcar Marketing's project manager extraordinaire is off on a new adventure as the Web Content Specialist for the Centre for Digital Media. She'll be writing and managing their website, blog and social media networks to promote the Master of Digital Media program and the Centre itself. Crissy has been a valuable part of the Boxcar Marketing team for 3 1/2 years so she will be sorely missed but we certainly wish her well in...
---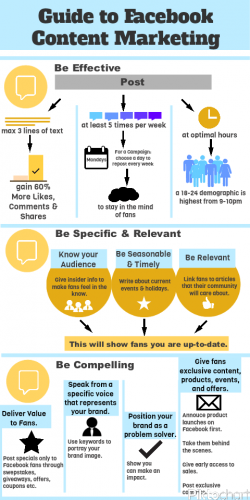 Understanding effective Facebook content management for Pages is neatly illustrated in the below infographic. Many of the tips are covered in my 1-Minute Marketing Tips for Facebook playlist on YouTube but this handy graphic from Wishpond sums up some of the key points, which include: Post effective content to Facebook Pages: Max 3 lines of text (100-250 characters), posted 5x per week at optimal hours for your fans, likely during morning and evening commute...
---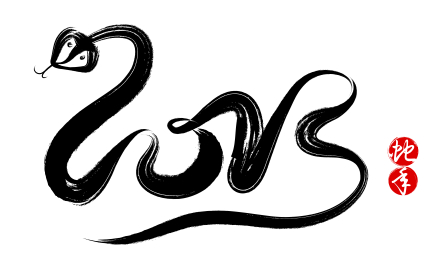 Whoa, where did January go? Good thing we can celebrate the Chinese New Year. February 10, 2013 marks the beginning of the year of the Snake which means steady progress and attention to detail. A Snake year requires focus and discipline to achieve success in business. In addition, this year is a Water Snake year, which is a good omen becasue Water Snakes are lucky with finances. What should you focus on? Website Checklist Test Links and...
---