Blog & Free Advice: ROI Measurements
Conducting your own marketing audit has some challenges because you are familiar with the strategy and tactics to such an extent that you infer things that may not be seen in the actual data, you overlook gaps in the team's understanding of why they do certain tasks, and you know too much to take an objective stance on how things are going. I recommend third-party marketing audits, but I also recommend doing a self...
---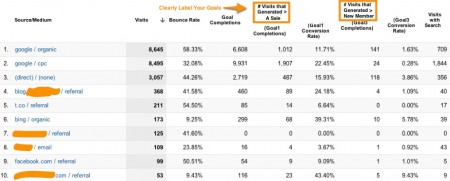 Measuring the value of your marketing efforts is a constant struggle for businesses because there are so many factors that indirectly affect sales. On top of that, online marketing can drive offline sales and offline marketing can drive online sales. All of these factors make it difficult to really know what is influencing a sale. That said, Goals and Custom Reports in Google Analytics can give you insights into the two things that the people...
---

Goals are used in Google Analytics to measure business objectives such as generating revenue (sales, donations, subscriptions, etc.), gaining new subscribers to an email list or members to a website, and tracking any type of measurable action such as contest entries or case study downloads. Common examples of Conversion (or Goal) Tracking include the following: Goal Funnels The steps (or micro conversions) a visitor progresses through in order to achieve the end...
---
Monique Trottier, founder of Boxcar Marketing, has a guest post on PRWeb.com talking about how to measure the success of your PR campaign. A professionally written press release that is well optimized for the social web is only one factor in managing a successful PR campaign. What matters most to your business is not that your press release received 1 million impressions or 1,000 media pick ups but whether the results met your business objectives. Did...
---
Marketers know that the ability to measure success online is far more accurate than measurements offline. Tracking, analyzing and responding to the data is your key to success. Begin by defining the key performance indicators, or KPIs, for your campaigns. With your marketing goals in mind, what is measurable? As Friends with Benefits: A Social Media Marketing Handbook notes, social media's goals are about increasing online visibility. This means creating awareness about your...
---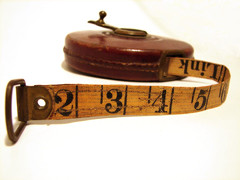 3 Steps to Measuring the Success of Online Marketing Campaigns Presented Sept. 18 as part of BookNet Canada and ABPBC's Defining Success: Accountable Online Marketing for Book Publishing If you're not measuring the results of your marketing efforts, then you are wasting money. Here are 3 steps to planning, measuring and improving online campaigns. Step 1. Establish measurable indicators (or KPIs, key performance indicators) for every marketing effort. Make sure they are measurable! For example,...
---
I'm often in the position of being an advocate of online communities. I think that when they're well conceived and executed they work incredibly well to connect people across roles and organizational constraints. But it can be a hard slog to prove it. (Not that I really believe in proving things with numbers. I believe marketing is practice of faith, not reason. Yet I have to be able to discuss numbers with some...
---
Over at the Marqui Software blog they have some great feedback for the popular question: What is the ROI of having a blog? The case study they point to is from Stormhoek, a South African winery who marketed the launch of their new white wine through blogs and online word-of-mouth advertising. Essentially they invited a bunch of bloggers they thought were a good fit for the product launch to try to the product. Free wine?...
---