Blog & Free Advice: Internet Marketing Strategy
I spoke at the BC Library Conference on Friday about marketing. F14 Readers' Advisory Outside the Box: Marketing Experts Reveal Strategies on Promoting Books and Reading Organized by the BCLA Readers' Advisory Interest Group, this panel of experts from outside the world of libraries will weigh in on best practices and innovative ideas for marketing books and reading. These experts from local marketing, publishing and art curating disciplines will discuss "out-of-the-box"...
---
ePath Consulting has published the results of the 2013 Canadian eBusiness / eCommerce Management Study. A bit of background: In 2012 ePath was tasked by University of Toronto's School of Continuing Studies to develop a certificate program in eCommerce / eBusiness Management for business professionals. The results of the survey will be used to shape that program. The study highlights the online challenges and opportunities faced by Canadian companies, from SMBs to large enterprises. It includes...
---
Spring is upon us, well, for those of us on the West Coast anyway. And it's time to talk about growth and transitions for the fiscal year. When it comes to core strategies for online marketing, many people get distracted by the new growth—apps like Vine or the next big thing, perhaps it's Google Glass? But if we focus on the old roots, the deep roots, of online marketing, then...
---

Marketers often mistakenly believe they are representative of their target audience. But marketers are NOT like the average consumer. As marketers they have a completely different understanding of how news is created, how products get into stores, how services are pitched. All that "behind-the-curtain" knowledge means that marketers' behaviors and preferences are different from the average consumer. ExactTarget's latest free report Marketers From Mars explores the differences between marketers' and consumers'...
---
A strong content strategy never goes out of style. When you create great content you position yourself as an expert, increase your readership because people will want to read your content and share it with their friends and you have a piece of content that you can reuse on multiple platforms. To help you get started with your content strategy, here's a roundup of recent content tips from our 1 Minute Marketing videos. 5 Tips...
---

Mobile-targeted ads are becoming increasingly important for advertisers, as people spend more and more time on their smartphones. This infographic from MBAOnline.com gives numbers and information related to Facebook mobile ads, including how long people spend on Facebook on a smartphone vs a personal computer and how often Facebook mobile ads are clicked on vs desktop ads. Do you have a mobile advertising strategy? Source: OnlineMBA.com
---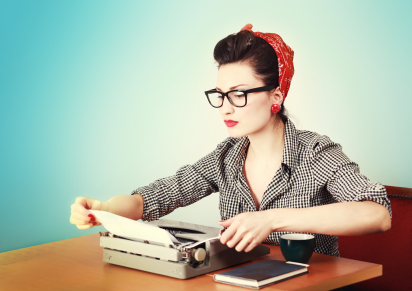 Online marketing for authors is much like online marketing for any business or brand. Social networking tools such as Twitter and Facebook are effective for connecting and engaging with your community, while traditional methods, such as word of mouth (in particular reviews) are what lead to sales. In general, social media is best for building up your audience, influencing a sale (through likes and reviews), increasing awareness of titles and positioning yourself as an expert....
---

The Vancouver Opera is a former client of Boxcar Marketing so we like to champion them and follow their marketing initiatives. Worth calling out is their 15-second TV spot and transit campaign for season opener West Side Story, which also got a lot of play online. Not only was the online and office campaign really cool but the 15-second tv spot behind the campaign was created by our colleagues at Giant Ant Media, who make...
---
It's May. Is your business blooming? Photo by Markusram CC BY-ND 2.0 Back in December, the Underwire Newsletter posed 3 questions related to business planning for 2011. Now it is time to see how things are going. Did you work out how to answer yes to the 3 big questions? Would you say your company is becoming more effective at meeting customer needs? Have you recently implemented a large-scale innovative campaign or several small-scale innovative pilot projects? ...
---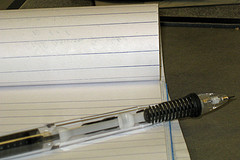 An online marketing strategy should be at the core of your online marketing and social media marketing activities. Guerrilla Consulting's 7 Sentence Marketing Plan is an easy and effective method that focuses your strategy. A 7-Sentence Marketing Plan answers the following questions: Sentence 1: What is the purpose of your marketing? Sentence 2: How will you accomplish your purpose? Sentence 3: Who is your target market? Sentence 4: What is your niche in the marketplace? Sentence 5: What tools...
---