Blog & Free Advice: Events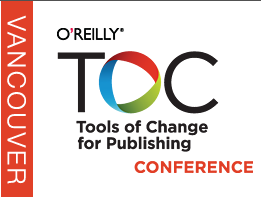 MiniTOC Vancouver is looking for presenters to share their innovative, world-altering bookish/techy/artsy/Vancouvery stories in a quick form presentation at the first annual MiniTOC Vancouver Ignite. Ideally, stories will be groundbreaking, unique, fun, and inspiring for the event's audience of publishing, technology, and other media community members. When: Saturday, October 20th at 6pm. Where: Centre for Digital Media on 685 Great Northern Way in Vancouver. How It Works: Each presenter will get 5 minutes...
---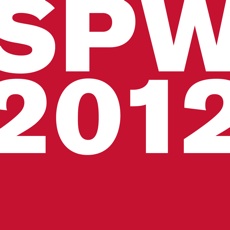 SFU's Summer Publishing Workshops are offering several 1-day workshops this summer on digital media. The workshops are an excellent opportunity to learn from industry professionals in an informative, discussion-based format. If you're interested in learning more about digital media this August, below are the workshops we recommend. Note: All the workshops listed below cost $225. E-Books in a Day August 9th, 9:00am - 5:00pm This workshop will teach you how to convert...
---

BookNet Canada held the first Tech Forum West in Vancouver on October 18th. Titled Reboot the Book, the conference was a chance to explore how to redesign books using enhancements, apps and the tools available through BookNet Canada. 1. Serve the reader, not the device. Digital books need to create a better reading experience otherwise they just become a vehicle for the technology. Reading experiences that don't make readers happy will get left behind. ...
---

For those who have attended BookCamp Vancouver the past two years, there's a new event happening in lieu of BookCamp this fall. BNC's Tech Forum West is coming to Vancouver October 18th. The conference, titled Reboot the Book, will focus on how to redesign and enhance books today. From their website: Tech Forum West is a one-day conference for book industry professionals to discuss the successes and challenges of enhancing books....
---
The Art of Marketing, Canada's Marketing and Innovation Conference is coming to Vancouver on June 9, 2011. Register Now General Admission is $399, VIP is $499 and includes copies of the speakers' bestselling books. The conference presents remarkable speakers including Guy Kawasaki, William Taylor, Mitch Joel, Avinash Kaushik, and Gary Vaynerchuk. All great speakers, and all with excellent business and marketing books to their names. The day-long session (9 am to 4:45 pm) looks at critical issues in...
---
One of our clients, BC Book Prizes, is holding their Summer 2010 Online Auction. They have some amazing prize packages that are open to bidding and the proceeds go to supporting the achievements of British Columbian writers and publishers. Prizes Include: The Illustrator Pack. Bid on an original, framed, gouache illustration on watercolour paper by Kathryn E. Shoemaker entitled "Snowy Eye" as well as four children's books (Good-bye Marianne, Floyd the Flamingo,...
---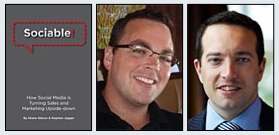 This morning Crissy and I attended the Board of Trade Breakfast and the Manager's Toolbox presentation by Shane Gibson and Stephen Jagger, authors of Sociable: How Social Media Is Turning Sales and Marketing Upside-Down. Check out the First Chapter (PDF). In their introduction Gibson and Jagger stressed that they are not social media experts, social media enthusiasts maybe. Why the strong opposition? Because they recognize that there are no more marketing gurus, only...
---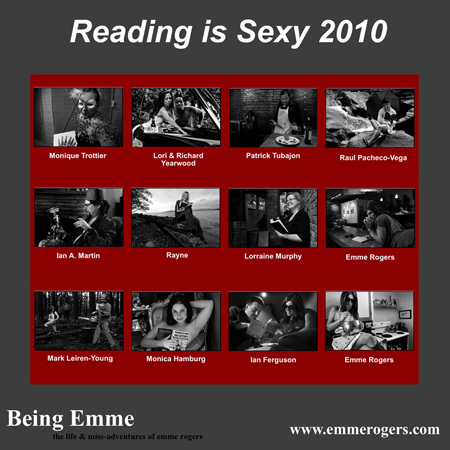 What better way to show the world that reading is sexy than through a pin-up calendar that raises funds to support dyslexia? The Reading Is Sexy Calendar, featuring some of Vancouver's finest (and sexiest!) readers, is being launched this week. The calendar aims to promote literacy and to raise funds to help kids (and adults) with dyslexia become literate. The idea for a "Reading Is Sexy" calendar was sparked back in...
---
What does it take to lead a global brand? This year's International Business Conference (IBC) is focused on marketing and branding strategies that will help us answer this question. IBC is the longest running full day conference organized by the Sauder School of Business at UBC. This year's speakers come from companies such as HSBC, MacLaren McCann, Microsoft, Pepsi Co., Best Buy, UNICEF, Labatt and the Canadian Tourism Commission. Details November 1...
---
Need something to do this week? Internet Marketing Conference (IMC) Vancouver is in town and, although the training day (Sept 16) is sold out, the conference and workshop days (Sept 17 -18) still have room left. IMC Vancouver will cover everything you need to know to successfully do business online, including analytics, strategy, content, SEM, SEO, email marketing, social media, on-site behavioral targeting, and multivariate testing. It's a great event for both new and seasoned...
---