Blog & Free Advice: Client Work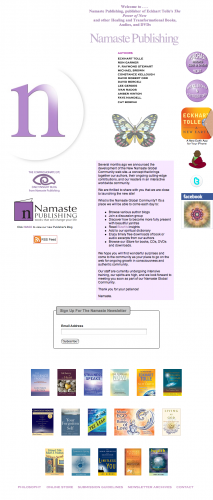 Boxcar Marketing has been busy in the trenches lately as we worked to re-launch the Namaste Publishing website. Namaste Publishing is a small, financially successful Canadian publishing house with a worldwide presence. Known as the publisher for leading authors like Eckhart Tolle, Namaste has a solid reputation for publishing transformative, leading-edge books on self-help, spirituality, alternative health and personal transformation. Namaste's original website was built using flat HTML files and grew over the...
---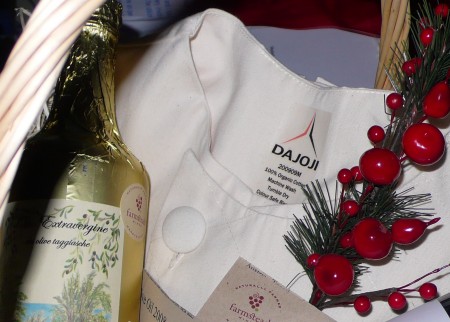 Thursday is American Thanksgiving, and we thought now was a good time to say thanks to Boxcar Marketing friends and clients who champion sustainability. It's one thing to be innovative, and a whole other to be innovative and helping the planet. Dajoji Chef Coats Chefs who source local food and cook with sustainable ingredients now have an eco-friendly choice when it comes to their chef jacket. Dajoji chef coats are designed by chefs...
---
Congratulations to Christopher who won the Pull a Face for PutPlace Contest for 100 GB free data storage and a $200 Amazon gift certificate. Yay! July 3: Monique's first post and her "oh no, I lost data" face.
---

July 3 we announced the Pull a Face for PutPlace contest and the 5 finalists have been selected. putplace.com/pullaface to vote. And, if you want to avoid pulling a face because of lost data. Back up baby! PutPlace is one option and you can get 2 GB of free storage in their limited time offer.
---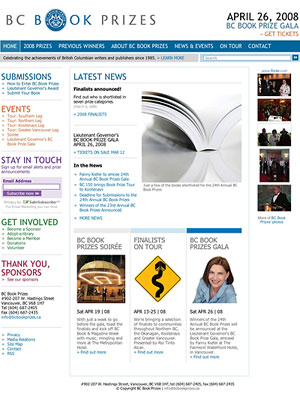 Boxcar Marketing is pleased to announce the launch and re-designed of the BC Book Prizes website. The BC Book Prizes, established in 1985, celebrate the achievements of British Columbia writers and publishers. The seven Prizes, plus The Lieutenant Governor's Award for Literary Excellence, are presented annually at the Lieutenant Governor's BC Book Prize Gala in April. The Prizes are administered and awarded by members of a non-profit society who represent all facets...
---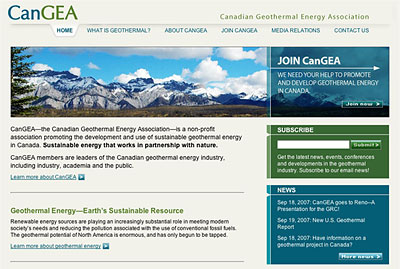 Congratulations to CanGEA, the Canadian Geothermal Energy Association, who have just launched their new website. See the new site at www.geothermal.ca CanGEA—the Canadian Geothermal Energy Association—is a non-profit association promoting the development and use of sustainable geothermal energy in Canada. Sustainable energy that works in partnership with nature. CanGEA members are leaders of the Canadian geothermal energy industry ... CanGEA joined the Work Industries' client list in August, and we worked with...
---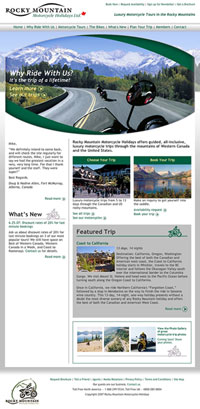 Work Industries is pleased to announce the launch of the new website for Rocky Mountain Motorcycle Holidays. Rocky Mountain Motorcycle Holidays is a Canadian company based in Whistler, BC. They offer luxury motorcycle tours through Western Canada and down to California. These are all-inclusive trips with knowledgeable guides, a safety/chase vehicle, incredible routes, and the best hotels and dining options known to man. Rocky Mountain Motorcycle Holidays offers trips ranging from 5 blissful days to 13...
---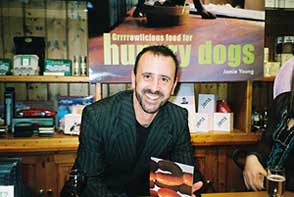 Packaged Facts released a consumer report today on Product Safety and Alternative Pet Foods in the North American market. Access to the report will cost you $1,495 US for an online download. A little too rich to simply satisfy my curiosity. The abstract suggests that the findings are significant enough that the big brand pet food manufactures will pony up to see the results. The report identifies "Alternative Pet Foods" as high-end natural and...
---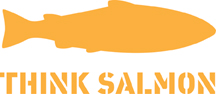 A client who we've been working with extensively lately is Think Salmon. What is Think Salmon? Think Salmon is a way of life. It's how we think, learn and act. It's how we protect and conserve the rivers and places where salmon and humans live. Think about salmon. Share your salmon story with others. Learn about salmon. Ask questions. Act by sharing. Share a story. Share some time. Participate. ...
---
In the last few days I've been sent a number of jobs from folks I know. Since I'm not looking for a job (though I'm always looking for work!), I thought I'd post them to see if anyone else can connect the seekers and the sought. SXIP Indentity is looking to fill 2 developer positions: Firefox Developer and Web Developer. Here's the snippet of skills they...
---