Blog & Free Advice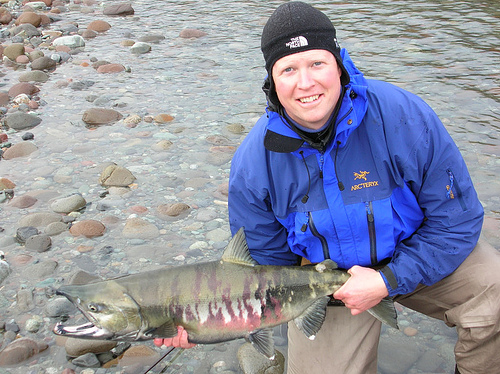 Over at the Marqui blog Tara reports back on an Influencer 50 report Marqui commissioned to tell them what groups exerted the most influence over the buying decision of their target market. The results: Industry Analysts: 22% Journalists: 18% Vendors: 18% Online/Blogs: 16% Individuals: 10% Consultants: 6% Forums: 4% Good news for those of us out here peddling blogs and web strategy consulting. Hey, the web matters to people and influences their decisions! But that's no surprise, is it? One...
---
*For a limited time, to a limited geography, for people with the free Skype software installed on their computer and audio in and audio out device(s) equiped Skype announced today that its SkypeOut service is going free for all calls in North America until December 31, 2006. So for the next seven months, until the end of the year, anyone using the Skype VOIP (Voice Over Internet Protocol) software dials for free in Canada and the...
---
Today I came across CollectiveX, a site for managing a group of people on the web. Interesting, I thought to myself. That's pretty much what I've been looking for for a client who wants to manage their board members, various committees and all their associated meetings through a web interface. It sounds good, it sounds perfect. I went through the CollectiveX tour and was impressed. Slick interface, simple to use and...
---
I came across a strong post today from the E-Valuation of Information Systems blog about the vital difference between effectiveness and efficiency. Especially helpful to me were the compare / contrast columns of words associated with effectiveness and efficiency. I love lists like this and I use them as shorthand for recognizing the modes people operate in. So when you're talking about your business, do you talk about what you do or how you...
---
Recently I went through the rigamarole of buying a cell phone for the first time. Yes, there was pain. But now I like my handy little connected toy. In the sales process I had the opportunity to choose my phone number. The sales rep turned the screen on her terminal to show me the search function for the system and we scrolled through numbers looking for one that we thought would be easy to remember....
---
One of the hazards of working from a home office is receiving telephone marketing. For instance, Jacob Krause from ReMax called today to tell me all about the hot real estate market in my (nameless) area. Except, he didn't. I mean he didn't call and he didn't tell me anything. When I picked up the phone a recording of his voice played from an automatic phone dialler. Oh my...
---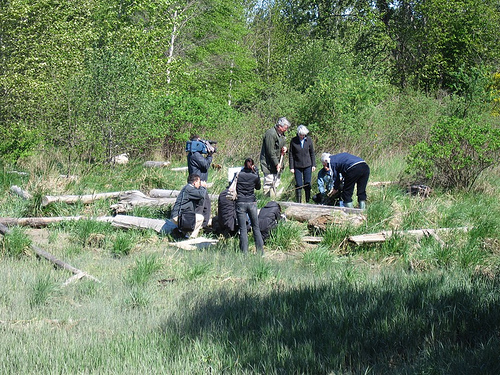 Yesterday I attended the announcement of the Living Rivers Trust Fund, where BC Premier Gordon Campbell announced a tripling of the fund to $14-million. The story seems to have totally missed all local news outlets, with the except of the lamentable paywall at the Vancouver Sun, so here's the story and some photos I took of the event. The Fraser River Park played host to the event held on a day when wind...
---
The Work Industries testimonials keep rolling in. First Alexandre Brabant of e-Marketing 101 let loose with some kind words. Then Jill Smith of Intrawest made me smile and tell people about her wonderful style. The latest comes from Paul Jeszenszky, the Director, Search Strategies at Omnicom Group Digital (OMD). I worked with Paul every day for about a year at Teligence Communications. We built e-marketing campaigns, websites, content and product positioning for their brands and kick...
---
Via Traffick, Statscan has announced that year-over-year Internet sales have grown by 80 percent from 2004 to 2005. Retailers reported online sales of $5.4 billion in 2005, up 80% from $3 billion in 2004, according to the report. Retail sales accounted for 14% of total online sales of $39.2 billion in Canada last year. That compares with 10.6% of total online sales of $28.3 billion in 2004. The percentage of retailers with web sites rose to 42% in 2005, up 10.5% from 38% in 2004. Overall, 38% of private retailers reported having a web...
---
A friend and I have an ongoing discussion about technology and change. It goes like this: change opportunities in the organization she works for only really exist once The Economist writes about them. Before that, as far as her boss is concerned, nothing noteworthy has happened. From my experience, this kind of follow-the-established-follower mentality pervades many organizations. So I want to let you know that you (yes, all of you out there with tremendous frustration...
---