Blog & Free Advice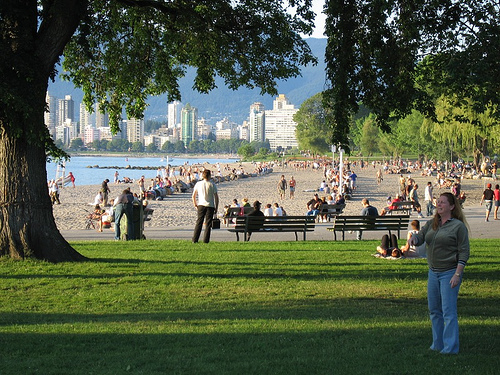 For almost a year now I've been a Flickr Pro member. I paid my annual tariff and upload at will with a happy Pro tag next to my name. A few weeks ago Flickr released a new version, with a revised interface and layout, and cheekily moved from Beta to Gamma. I suppose someone had to do it. This past week I've been poking around in Flickr much more than I...
---

CBC is running a great 3-part series right now on the shifting landscape of media entitled, The End: The End of Radio The End of TV The End of Print I watched the first segment, The End of Radio, on the web and really enjoyed it. (Sidenote: Finally (!) the CBC has moved away from the awful Real Player.) The topic is presented in a snappy flow, with enough detail and first-hand interviews to satisfy my...
---
Growing up one of the most memorable programs on PBS was Bob Ross' The Joy of Painting. I watched the show between other channels or while bored. It featured a white man with a beard and an afro painting incredible landscapes in half an hour. Sounds dry, but the effect of watching the painting come together is incredibly compelling. Ross' technique and TV persona was instantly recognizable. Talking to a few friends last...
---
A friend linked the other day to the Baby Name Wizard. I just got a chance to play around with it and I like it. Type in a name or part of a name in the top left and the graph shows you the prevalence of that name. Segment by boy or girl names if you like. Then run your mouse over the graph to see the trends of name popularity over time. Very cool. ...
---
Local Vancouver start-up NowPublic have just announced receiving funding of (USD) $1.4-million from a group of leading technology and media investors and individuals. The company will be using the financing to grow its reporter base and deliver the first On Demand ReportingTM system to content owners. Rumor is, it will also be using the proceeds to pay all of the hard working developers who have slaved to make the site what it is today. Thanks...
---
I came across a great post today that relates nicely to the way clients base their decisions on who to hire for a piece of work. As context, often Work Industries competes with larger web consultants. Those larger consultants often have large portfolios of work and big, brand-name clients. They have in-house teams dedicated to specific compentencies: design, development, content, information architecture, public relations, marketing. Some of them (the consultancies and their teams) do great...
---
Shane Schick writes in the Globe and Mail today that Small businesses need online savvy for success. I read the article and liked it. Profiled is a product I've been keeping an eye of for a few months now, Shopify, a simple way for anyone to set up an e-commerce storefront, display a product catalogue and take credit card payments. That's a great product niche and in the private beta I...
---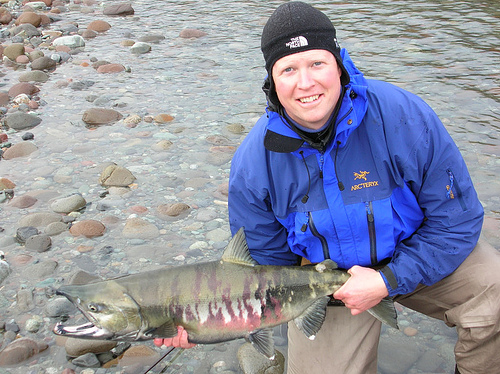 Over at the Marqui blog Tara reports back on an Influencer 50 report Marqui commissioned to tell them what groups exerted the most influence over the buying decision of their target market. The results: Industry Analysts: 22% Journalists: 18% Vendors: 18% Online/Blogs: 16% Individuals: 10% Consultants: 6% Forums: 4% Good news for those of us out here peddling blogs and web strategy consulting. Hey, the web matters to people and influences their decisions! But that's no surprise, is it? One...
---
*For a limited time, to a limited geography, for people with the free Skype software installed on their computer and audio in and audio out device(s) equiped Skype announced today that its SkypeOut service is going free for all calls in North America until December 31, 2006. So for the next seven months, until the end of the year, anyone using the Skype VOIP (Voice Over Internet Protocol) software dials for free in Canada and the...
---
Today I came across CollectiveX, a site for managing a group of people on the web. Interesting, I thought to myself. That's pretty much what I've been looking for for a client who wants to manage their board members, various committees and all their associated meetings through a web interface. It sounds good, it sounds perfect. I went through the CollectiveX tour and was impressed. Slick interface, simple to use and...
---