Blog & Free Advice

Granting other users access to your Google Analytics is easy to do and offers administrators the ability to share traffic data with key contacts such as colleagues within the organization, outside consultants, and anyone else who needs to make strategic decisions based on website data. Google Analytics also offers tiered access levels to help govern who has read-only access to view reports vs. who has full admin access for setting goals and adding filters. How...
---
Integrating Google Analytics with your email newsletters is important so that you can track what visitors from the newsletters do on your site. While most email marketing services track the clicks on links in newsletters, they don't track important metrics about what visitors do after they click. When running an email newsletter campaign, you can track this data by integrating Google Analytics with your email tool in order to answer questions like, how...
---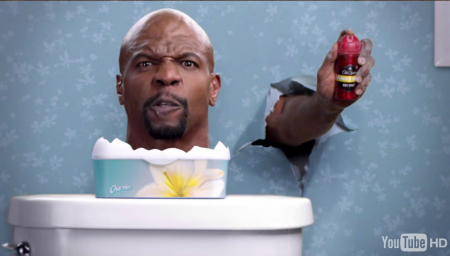 Here's an unintentional Easter egg from YouTube. Awkward thumbnail images. Easter eggs in video games are hidden messages or rewards for players. They are usually little in-jokes, secret rooms or minor segues that help motivate players to continue exploring a game. Overtime Easter eggs have been built into DVDs, websites, apps and most other digital formats. The Easter Egg Archive lists 14,289 Easter eggs that people have found in software, movies, DVDs, books, music...
---
I've found that my best presentation skills actually come from my experience acting and as a ballerina. Yes, that was in high school and university, but that practice in front of an audience has been invaluable to me. Plus I see these core presentation skills in my friends and colleagues, in particular Tod Maffin whether he's podcasting or presenting—you can hear his years of radio experience—and Darren...
---

Successful Facebook marketing involves connecting with fans of your Page. This requires posting regularly to your Facebook Page with relevant and interesting content that engages your fans and results in interactions such as likes, comments and shares. When determining what content is the most relevant and engaging, understand your Facebook Insights to identify what types of content gets the most interactions. In addition to interacting with your fans, successful Facebook marketing also involves continually building...
---

Facebook's Timeline for Pages launched March 30th. If you're just catching up, here are tips for setting up, managing and measuring success on Facebook Timeline. Setting Up Facebook Timeline for Business 1. Timeline for Brands offers great opportunities to tell your corporate story. 4 things you need to know to transition your Facebook page to the new Facebook Timeline. 2. Know the Timeline cover image rules and sizes. 3. The new Timeline Apps allow for...
---