Blog & Free Advice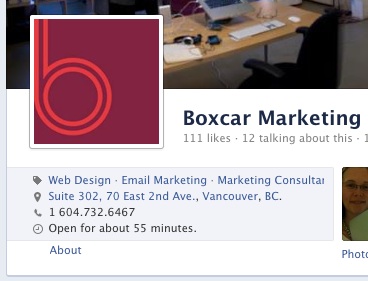 The deadline to move your Facebook Page over to the new Facebook Timeline is March 30th. Are you ready? Despite many organizations' reluctance to change over to the new Timeline, there are some benefits to the new format. According to a study undertaken by Simply Measured, brands are seeing 46% more engagement per posts with Timeline. While we can't speak for everyone, we have noticed a boost in engagement on the Facebook Pages...
---
Have you set up your Google+ business page yet? If you are still wondering why you should spend time on another social network, the answer is clear. Search traffic from Google organic search is likely 60-80% of the traffic to your site. In the age of Panda, personalized search results, rich snippets and monthly changes to the Google search algorithm, social cues like +1s, comments and shares are having a greater and greater impact on...
---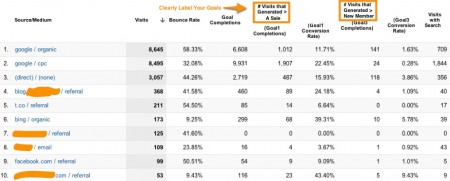 Measuring the value of your marketing efforts is a constant struggle for businesses because there are so many factors that indirectly affect sales. On top of that, online marketing can drive offline sales and offline marketing can drive online sales. All of these factors make it difficult to really know what is influencing a sale. That said, Goals and Custom Reports in Google Analytics can give you insights into the two things that the people...
---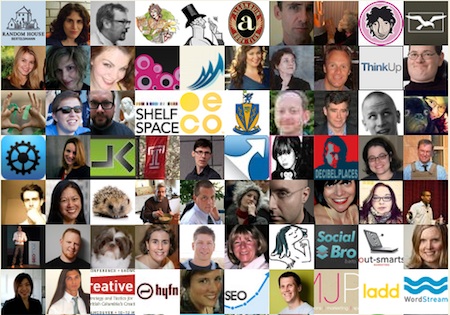 Changing your Twitter name without losing followers is actually a fairly easy process, thanks to Alicia's post on how to change your Twitter handle. If you've changed your business name or your Twitter handle is different than your other social media profiles now's the time to change your name. It's important to use the same name throughout your company's online profiles so that your business...
---

What happens on the internet every day? We all know that the internet is huge, but you may not have realized how huge. This infographic from MBAOnline.com gives some numbers on what happens on the web on a daily basis. According to this infographic, every 24 hours: 294 billion emails are sent 2 million blog posts are written 172 million different people visit Facebook 864,000 hours of video is uploaded to YouTube 378,000 iPhones are sold See the infographic for...
---

Goals are used in Google Analytics to measure business objectives such as generating revenue (sales, donations, subscriptions, etc.), gaining new subscribers to an email list or members to a website, and tracking any type of measurable action such as contest entries or case study downloads. Common examples of Conversion (or Goal) Tracking include the following: Goal Funnels The steps (or micro conversions) a visitor progresses through in order to achieve the end...
---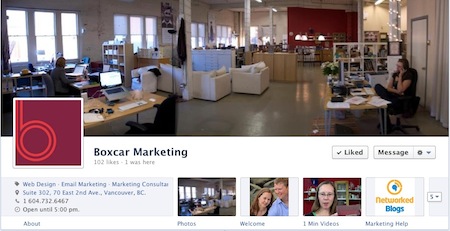 Facebook recently announced Facebook Timeline for business and brand pages! Instead of the old Facebook layout with Page Tabs, we now have Timeline Apps. Timeline Apps help brands tell their story and engage with fans through contests (like the Antavo and Strutta) as well as through apps for shared interests such as travel, food and photos. Some of the most popular apps are TripAdvisor, Goodreads, Pinterest and Causes. (Add apps to your timeline.) So far,...
---

Changing your Gmail username may be necessary if your name recently changed (say if you got married) or if you were given a default name for your Google Apps account. For example, we were recently given the name "General Delivery 2" for a Google Apps account and we didn't want this to appear as our name in someone's inbox. You risk people deleting your emails if it's not...
---

At Boxcar Marketing we are big fans of Grammar Girl so this infographic from Copyblogger struck a chord. These 15 grammar tips are important to keep in mind when writing emails, website copy, Facebook updates or any other online content. As the infographic notes, although online copywriting is informal, correct grammar and punctuation are important—if only to keep you from looking silly. Like this infographic? Get more copywriting tips from Copyblogger. Are there any...
---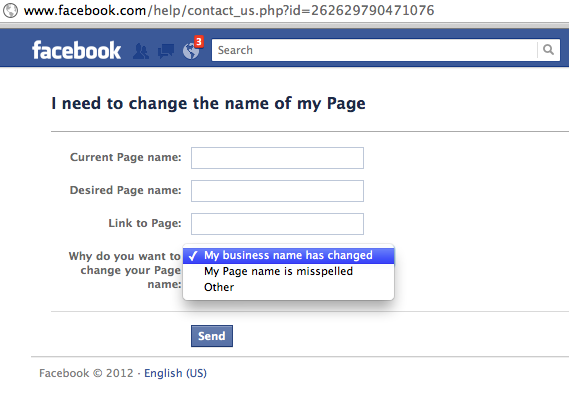 Need to change the name of your Facebook page? Rebranding on social media just got easier! In addition to announcing Facebook timelines for business pages yesterday, Facebook now provides a way to change your Facebook Page name. If your business name has changed or you have been living with a misspelled Facebook page name, then there is now a simple way to request a Facebook name change for your Page. http://www.facebook.com/help...
---