Blog & Free Advice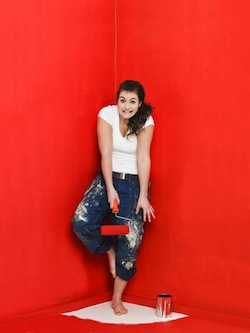 Make sure your web design doesn't paint you into an SEO corner! Please check out our guest post today on Wordstream.com about web design and SEO: 5 Blog Redesign Mistakes That Kill SEO. In the post, we outline 5 common web design mistakes that kill search engine optimization and why teamwork among SEOs, web designers, marketers and developers is critical during a blog redesign process. Here are 5 design mistakes to avoid: 1. High-traffic pages are removed...
---
More specifically, according to a new report from the CMO Council (PDF) when respondents were asked about customer service online. One-third of respondents (33%) said they will post on a brand's Facebook page when they need to communicate with the brand (while only 12% will tweet). When connecting with a brand online for customer service issues, 47% (nearly half) of respondents expect a response within 24 hours; 22% expect a response immediately, and 19% expect a response within an...
---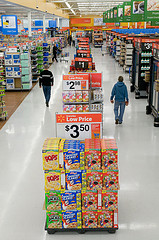 Google Search Results have changed significantly over the last 3 months, and if you haven't been following along, here's what you need to know. Google has made a ton of changes to how search results are displayed. These are big changes. Imagine that Google is your favourite grocery store and you know exactly how to navigate the aisles, that the deli is always labelled "Deli" and that the aisle end-cap...
---

Wordstream has a great infographic this morning on "What Industries Contributed to Google's $37.9 Billion in 2011 Revenues?" If you're running PPC campaigns on Google Adwords, then you might want to check this out because 96% of that $37.9 Billion came from advertising. Is your industry among the top 10 industries that spent the most on Google Ads in 2011? And, are you also bidding on the 5 commonly used keywords? If yes, check out the...
---
Clay Shirky stopped by the TED offices to chat about "Why SOPA is a bad idea." 100% totally worth watching. Shirky offers a great explanation, with metaphors that help SOPA and PIPA make sense, and a quick history of how we got into this copyright infringement debate with rights holders anyway. Related post: What Happened to the Internet? SOPA/PIPA Blackouts Planned
---
UPDATE: Great success! SOPA and PIPA were dropped by Congress (for now). See the numbers ... http://www.sopastrike.com/numbers SOPA and PIPA Blackouts are planned across the web tomorrow in protest of the two acts before the US House of Representatives and the US Senate. The web is going on strike as a protest to legislation that tampers with the participatory culture of the web for the sake of large corporate and government interests. ...
---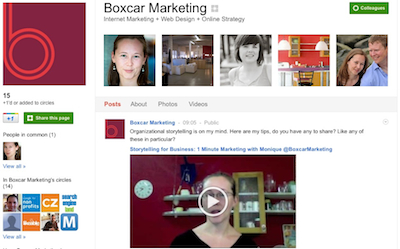 Google+ Business Page set up is just like Facebook set up. It's a place to connect with fans and colleagues and to discuss industry news and information with them. Google+ Business Pages are also very important for search. Google is using information from Google+ profiles and pages to affect personalized search results, so using Google+ can help your visibility in some cases. Ready? Here's how to set up a Google+ Business...
---
Corporate storytelling is no small feat. But telling the company story is key to online success. The internet is a giant web of conversations. It's people talking to people, and the most engaging conversations tell stories. We know this yet when we sit down to write our company about page or the boilerplate for a press release, the storytelling and conversation disappear. We are left with uninteresting factoids. Storytelling is important. It builds...
---

(c) 2011 WordStream - a certified AdWords partner. This infographic from WordStream is a great breakdown of how Google's AdWord auction works. It outlines how keywords are entered into the auction, how Google decides which ad is shown where, and how Google determines how much you pay for your ad.
---

Happy New Year! We've spent the first week of 2012 here at Boxcar Marketing struggling with Google products—in particular, how to link an AdWords account to a Google Analytics account. Below are the steps that worked for us to link our two accounts. Hopefully, by following these steps, you'll have an easier (and less stressful!) experience. Why Link AdWords To Google Analytics? Linking your AdWords account to Google Analytics gives...
---