Blog & Free Advice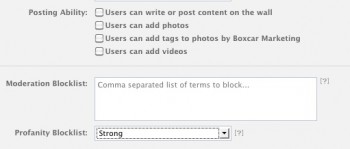 There have been a lot of changes to social networks recently. To help you keep on top of what's been happening, below are two changes that you should be aware of this week. Changes to Facebook Fan Page Posting Permissions Earlier this week, Facebook made changes to fan pages and now anyone can post or comment on a page. Previously, only people who "Liked" a page could contribute content to the...
---
First, what is search engine optimization? Here's a 3-minute video from Common Craft, in collaboration with Search Engine Land, that explains SEO: You can use Google Webmaster Tools and Google Analytics to improve your search engine optimization ranking: Google Webmaster Tools Google Webmaster Tools tells you how Google sees your website. If you're not using the tool, go to Google Webmaster Tools to add and verify your site. Keywords To...
---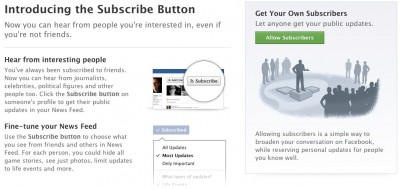 On Wednesday, Facebook announced the launch of a new subscribe button that will let you see status updates from people you aren't friends with, if their status updates are publicly visible. Similar to Twitter, the subscribe button will let you follow people that you're interested in but not friends with. This could be public figures, journalists or celebrities. Having the subscribe button is an opt-in feature for people who want to...
---

Your LinkedIn profile is both a portrait of who you are professionally and a representation of your company. Below are tips for creating a professional and findable LinkedIn profile that highlights your assets. 1. Use A Profile Photo. LinkedIn is about making business connections and having a photo is helpful for people who've met you at conferences and other networking events to find you. Make sure it's a professional photo. 2. Completely Fill...
---

For those who have attended BookCamp Vancouver the past two years, there's a new event happening in lieu of BookCamp this fall. BNC's Tech Forum West is coming to Vancouver October 18th. The conference, titled Reboot the Book, will focus on how to redesign and enhance books today. From their website: Tech Forum West is a one-day conference for book industry professionals to discuss the successes and challenges of enhancing books....
---

Facebook made huge changes to their privacy features last week, including how tagging and location sharing works, who can see the content that you post and what gets posted to your profile. How Sharing Works Now You can tag anyone on Facebook, even people who aren't on your friend list. If they aren't on your friend list, people have to approve these tags before they appear on their profile. You can...
---