Blog & Free Advice
Marketers know that the ability to measure success online is far more accurate than measurements offline. Tracking, analyzing and responding to the data is your key to success. Begin by defining the key performance indicators, or KPIs, for your campaigns. With your marketing goals in mind, what is measurable? As Friends with Benefits: A Social Media Marketing Handbook notes, social media's goals are about increasing online visibility. This means creating awareness about your...
---
One of our clients, BC Book Prizes, is holding their Summer 2010 Online Auction. They have some amazing prize packages that are open to bidding and the proceeds go to supporting the achievements of British Columbian writers and publishers. Prizes Include: The Illustrator Pack. Bid on an original, framed, gouache illustration on watercolour paper by Kathryn E. Shoemaker entitled "Snowy Eye" as well as four children's books (Good-bye Marianne, Floyd the Flamingo,...
---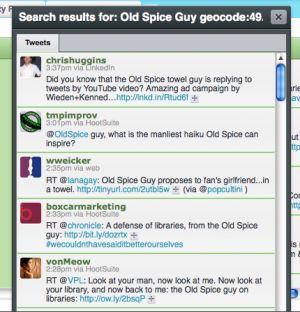 If you are unfamiliar with Hootsuite, it's a twitter platform (based out of Vancouver) that lets you manage multiple twitter accounts, schedule your tweets, sync twitter accounts with your team, and track your twitter stats - like how many users are clicking on your tweets. Basically, Hootsuite brings a whole bunch of useful twitter tools together into a single management platform. In addition to Hootsuite's regular features, they have released various...
---
A lot has been happening on the web these past few weeks so we thought it'd be useful to do a roundup of some of the must-read articles that we've come across that you may have missed. Do you have other interesting articles to add to this list? 5 Social Media Trends to Watch Right Now It's important to always be looking forward online. This article from Mashable points out...
---