Blog & Free Advice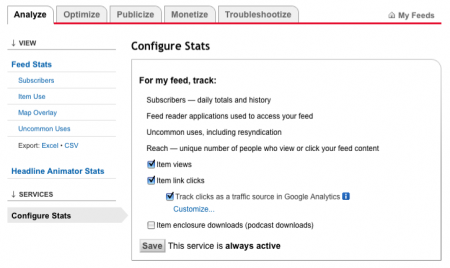 The Boxcar Marketing RSS feed is run through Feedburner.com, which allows readers to subscribe by RSS or email, which is super handy. For an unspecified period of time, those of you using Google Reader were unable to click on the blog post title without getting an Invalid GET data error. I was stumped. Until today when I dedicated 30 minutes to figuring this out. Let me save you 30 minutes. Log into Feedburner. Analyze > Configure...
---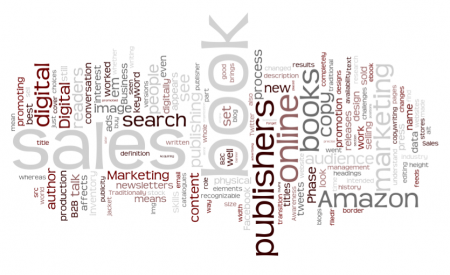 How do digital sales affect how books are published and promoted? My day job here at Boxcar Marketing is about helping companies understand what they can do on the web to promote themselves, to build their customer base and to interact with their customers effectively. A lot of that work has to do with words. Writing and editing content for webpages, press releases, email newsletters, blog posts, tweets, surveys, downloadable PDFs, search ads, banner ads,...
---
Clay Shirky fascinates me because he thinks about the world within the context of thinking that has gone before him. In his recent post, The Collapse of Complex Business Models he references Joseph Tainter's 1988 book called The Collapse of Complex Societies. Shirky is able to take Tainter's work, on how several societies (such as the Romans and Mayans) arrived at a remarkable level of sophistication only to suddenly collapse, and apply...
---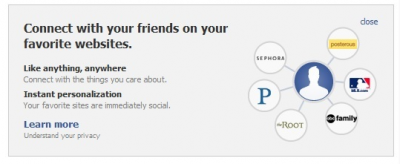 Revised April 26th with reader suggestions. If you've signed into Facebook in the last couple of days, you've probably seen this message It seems innocent enough, but as this librarian found out, it's more complicated (and, in our opinion, invasive) than it seems. There are two parts to this new feature. One, is that Facebook's "Like" button is now available across the web. This means...
---

Earlier this month we looked at how to make sense of a Google Analytics report. Now we're going to take a step further and explore Analytics' Advanced Segments tool. This tool allows you to segment your website users into separate, defined channels to see how different audience groups are interacting with your site. Advanced Segments was released about a year and half ago but many still aren't taking advantage of...
---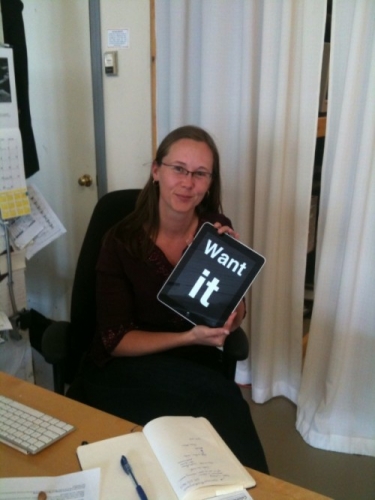 Todd Sieling of Corvus Consulting is a Boxcar Marketing officemate with an iPad. We covet the iPad. Todd kindly let us play with it. Then he polished our mucky finger prints off the screen. Things I like about Apple's iPad: Amazingly crisp screen I already know how to use it (I'm an iPhone user) The apps are cool, especially Epicurious It's in colour vs. Kindle which is black and...
---
Back in January, Monique was asked to impart her social media wisdom on Monica Hamburg's blog, Me Like the Interweb. Monique's lesson was this: Talking to clients about social media is always an exercise in metaphors for me: Social networking is a digital cocktail party. LinkedIn is a business conference. Twitter is your individual headline news ticker. YouTube is your private tv station. In many ways the metaphors...
---

If you are new to Google Analytics, then understanding the monthly Google Analytics Report can be a challenge. Here's a breakdown of a standard monthly report and what the numbers mean. The Dashboard The Dashboard gives you a quick summary of the entire report. Most stats you want to see are here. The gird shows you traffic patterns throughout the month. The blue line represents the current month traffic and the green represents...
---