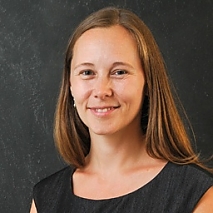 Social Media
Monique Sherrett
Chief Everything Officer, Monique Sherrett founded Boxcar Marketing in 2007 and has provided training workshops, and developed websites and online community strategies for several corporations, publishers, non-profits, trade associations and educational institutions including Cultural Human Resources Council, the Centre for Chief Marketing Executives, and the Western College of Veterinary Medicine.
Her primary focus is strategic marketing consulting and data analytics. She has trained hundreds of business people in how to increase online visibility, connect to their audience, improve search optimization and website conversions, find their affinity groups and influencers, and participate actively in social media.
Monique teaches marketing, analytics, and innovation at graduate business schools like Simon Fraser University Master of Publishing, UBC Sauder School of Business, and University College Dublin Michael Smurfit Graduate Business School.
Prior to starting Boxcar Marketing, she was the internet marketing manager at Raincoast Books where she become known for spearheading major online marketing campaigns, including the promotion of Harry Potter and the creation of the first Canadian publisher podcast and blog.
Monique's thoughts on turning organizational strategies into effective, innovative and executable online campaigns can be found on the Boxcar Marketing blog.
FreshGigs.ca Interview with Monique on careers in marketing and running a business
AdPages feature on Monique's views on "The Online Marketing Game: How the Internet Changed Advertising"
Latest Blog Posts