About Boxcar Marketing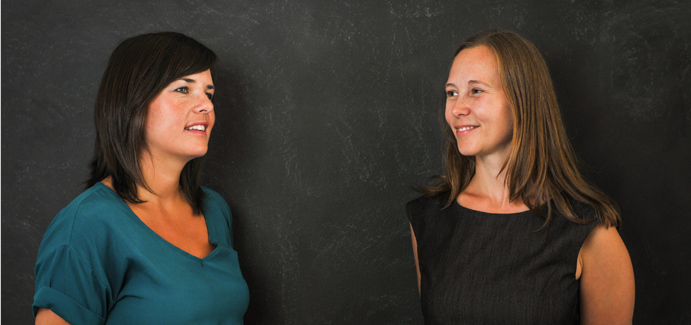 Boxcar Marketing provides consulting, in-house training, seminars, and speaking for the book publishing industry (publishers, agencies, libraries, booksellers and other cultural organizations). Our training and consulting services include campaign planning, content development, website optimization & analytics setup, as well as Google Analytics and social media audits for refining goal tracking and reporting.
Boxcar Marketing is an internet marketing company based in Vancouver, British Columbia, Canada. The principals are Monique Sherrett and James Sherrett. We are Internet Marketing Strategists who have strong strategic partnerships with other individuals and companies with specialized expertise in design, programming and search.
Boxcar Marketing is about collaboration. We work with you to determine the best possibilities for your business and we collaborate with other experienced specialists to bring the greatest level of expertise and human resources to your project.
(Reading between the lines, it means that we are an agile team with a merry band of experts and specialists who help us handle projects of all sizes.)
We offer internet marketing services, including:
Social Media Audits
Online Marketing and Promotions
Social Networking and Blogging
and Writing for the Web
We can also refer you to firms who specialize in:
Web Design
Search Marketing (pay-per-click campaigns)
Search Optimization (SEO)
Boxcar Marketing also provides webinars, workshops, and speaking. Our sessions are customized to help you better manage your online marketing activities, overcome obstacles, measure your success, and develop best practices for your organization.
At Boxcar Marketing we focus on results. Results that offer the most value to your business.
As internet marketing strategists, our job is to translate solid organizational strategies into solid, innovative, executable online strategies.
We're fluent in the web. We swim in it every day. Whether you want to dip a toe in or dive deep, we can create moving ideas online.
Here's what you can expect from us.
When you engage Boxcar Marketing, we start by learning about your business and your specific marketing challenges.
From that research, we create a strategic plan that works for your customers and for you. We break that plan into deliverables with reporting cycles and feedback loops. We lay out the plan and get input. We expect collaboration from our clients. This is two-way conversation.
Driving action from ideas.
We work to the plan. We adapt as we continue to learn. We reach out and often tap into our extended network of specialists. We execute top-notch campaigns that turn into durable movements.
As co-founder James Sherrett likes to say, "spreadsheets aren't strategy." Success for us is determined by how effectively and efficiently we can use the web to share your ideas with your customers and key stakeholders, and how well we can create relevant and engaging campaigns that generate results and momentum for your business.
Talk to us about your project if you want to:
Drive more traffic to your site
Increase your online visibility
Connect to customers online
Understand what your key stakeholders are doing online and how they are interacting with you
Improve your search campaigns, web design or email newsletters
Be more relevant and active online.
Our slogan is "we make you a web marketing genius."
That doesn't mean you should be nervous about talking to a couple of geeks. We promise tech talk you can understand.
One of our goals is to educate our clients about the web, online best practices and new business opportunities. We publish the Underwire Monthly Newsletter.
As a result, our clients get great online campaigns and a team that's easy to work with on an ongoing basis. Who doesn't like free advice and education about the internet? Now take the next step and seize the opportunity to get moving online.